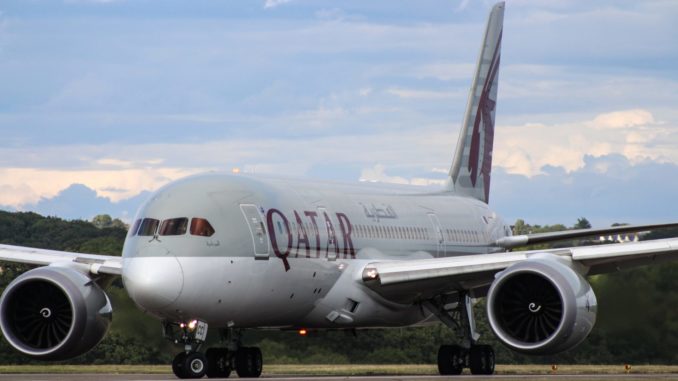 Qatar Airways (QR/QTR) has come under fire after terminating the employment of flight crew but still billing them under the airlines scholarship scheme.
Trainee pilots are often asked to sign a training bond which means that if they leave the company within a set period they agree to repay or compensate the airline for their training.
But what if the company gets rid of you? Like many airlines, Qatar Airways has been cutting jobs, even more so in the wake of the coronavirus and according to one letter we've seen, in at least one case has done so giving just 7 days pay in lieu of notice.
The letter informs the employee that their services are "no longer required" by Qatar Airways and that the employees last day had just been carried out.
It then drops the bombshell of informing them that they owe the company around QAR529,000 (£130,000) in compensation for "costs and expenses incurred by the company for the Scholarship Programme Agreement".
After losing their job the employee is now facing financial ruin as a result of being cut by the airline. The exact reason for the cut is not clear in the letter but it is clear that it isn't by choice of the employee or as a result of a misconduct dismissal, as no notice would be required in that case.
Posting the letter online, the employee said "I am a Qatari citizen, an employee of Qatar Airways. Today, Thursday 7/5/2020, a procedure was completed to terminate my services without stating disciplinary or similar reasons. I ask you to investigate the matter." and asked Qatari Prime Minister Al Thani to investigate.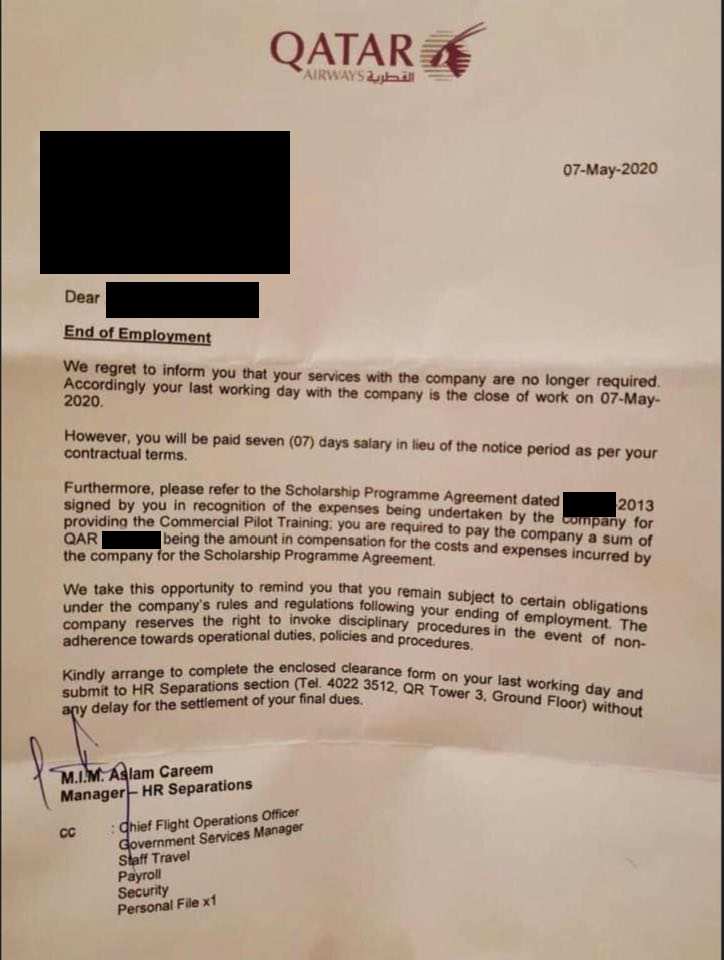 This raises a massive moral question about bonded training schemes as the employee has not chosen to leave the airline but has been forced to by the airline. In that instance, should they still be bound by the bond as its not their fault they couldn't comply with the agreement?
No one would argue that airlines are also in the midst of an unprecedented global crisis but cutting someones job and then billing them for the privilege goes above and beyond what many will find acceptable.
In a time when how airlines are treating their staff is under close scrutiny, situations like this can have a significant impact on the way the public perceives a brand.
Qatar Airways have been asked for comment, they have so far not responded.