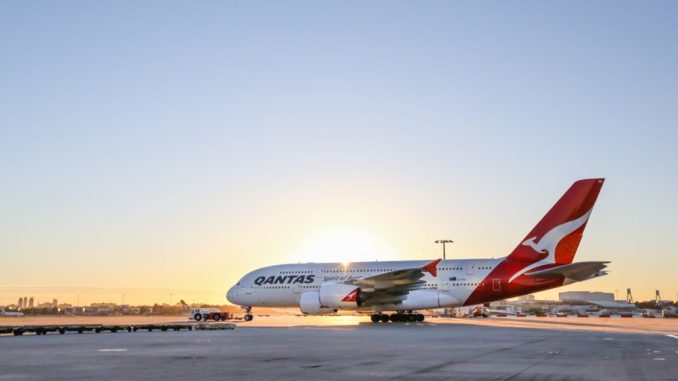 Australian carrier Qantas has said it is switching the transit point for flights between the UK & Europe to Australia from Dubai to Singapore.
The changeover will be effective from March 2018, a move that coincides with the airline launching a direct service from London to Perth.
The moving of transit points from Dubai to Singapore comes at a time when Qantas extends its deal with Dubai based Emirates, subject to regulatory approval. A deal understood to be worth around $80m USD to Qantas.
Up until 5 years ago, Qantas operated its European bound flights via Singapore but switched when the airline entered into the alliance with Emirates but according to Qantas chief executive officer Alan Joyce the partnership "has evolved to a point where Qantas no longer needs to fly its own aircraft through Dubai" 
The switching of transit points allows Qantas to operate in the lucrative Asian market with flights between Europe and Singapore as well as those passengers transiting.
The move will see Qantas' European bound A380 services transit Singapore whilst the direct London to Perth service, a 17-hour flight, will be operated by a Boeing 787 Dreamliner and fly non-stop.
Singapore's Changi Airport Group praised the move by Qantasclaiming it will add an additional 3,800 seats between Australia & Singapore.
The middle-east has become a popular transit point for UK travellers to Asia and Australia with multiple airlines operating via Dubai & Abu Dhabi while other airlines, including British Airways, have favoured Singapore.
For those in Wales & South West England looking to travel to Asia & Australia then Qatar Airways will be available from early 2018 offering via Doha.