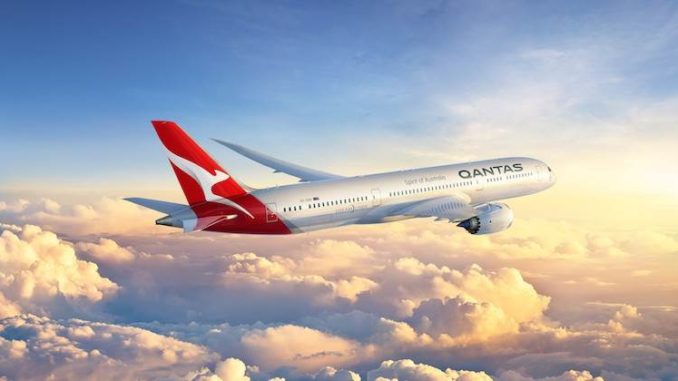 It's not often we Australian airline QANTAS (QF/QFA) been a UK based site but when we saw this response from Qantas CEO Alan Joyce to a letter written by a 10 year old we just couldnt ignore it.
Alex Jacqout, CEO and Co-Founder of Australia's latest start-up airline, Oceania Express, wrote to Alan Joyce to seek advice and some help with setting his airline.
Alex started the letter by asking Mr Joyce to please take him seriously even though he is only 10 years old.
Alex goes on on to tell Mr Joyce that he has already hired a Cheif Financial Officer, Head of IT, Head of Maintenance, Head of on board services and most importantly, Head of Legal!
As it was the school holidays Alex was a bit stuck for things to do with the start up of Oceania Express so asked Mr Joyce for ideas.
Mr Joyce replied accordingly and incited Alex to meet with him, CEO to CEO.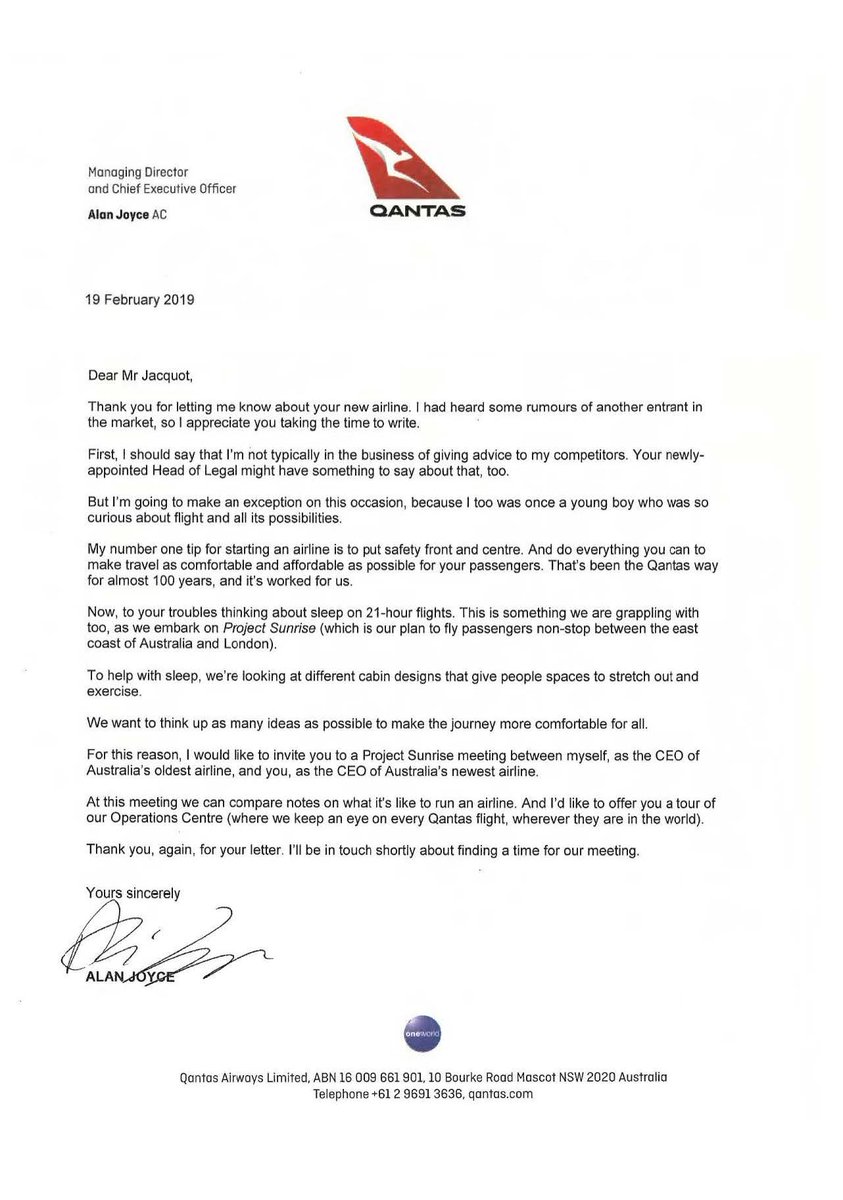 Our competitors don't normally ask us for advice, but when an airline leader reached out, we couldn't ignore it.
Naturally, there was only one way to respond: CEO to CEO. pic.twitter.com/JTFpzn5a6Y

— Qantas (@Qantas) March 11, 2019