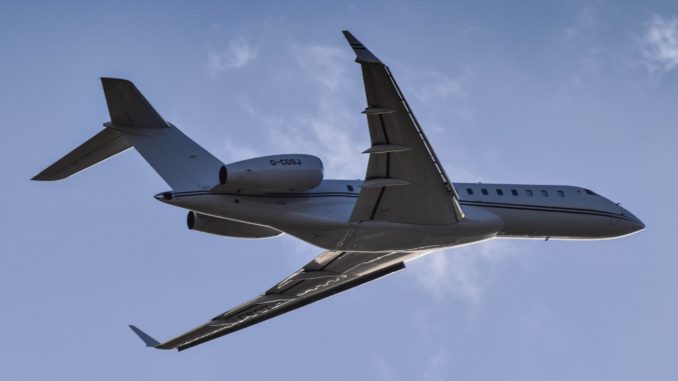 Stobart Group has announced that a brand new Private Jet Centre is to open at London Southend Airport in November.
The brand new Fixed Base Operator (FBO) will be operated as Stobart Jet Centre and will be available 24/7 364 days per year.
London's Southend Airport is located 42 miles northeast of the capital and is easily accessible by helicopter transfer from both Battersea and Canary Wharf or via executive car transfer.
As the airport has no slot restrictions it could appeal for those looking for quick visits and short notice trips.
The airport is also planning to be competitive when it comes to handling costs. Parking a large business jet at the airport for 24 hours will cost £1,000, which is around seven times cheaper than most other London airports.
Stephen Grimes, Managing Director, Stobart Jet Centre Limited, said: "Convenience, speed and comfort are absolutely vital to the business and private aviation market. This has been at the heart of our thinking in developing our new terminal. The Stobart Jet Centre will offer guests and pilots a smooth, premium experience because we can offer 24-hour availability and departure routes outside London's crowded airspace. We are confident that London Southend Airport will become a refreshing, hassle-free alternative to London's current, crowded private aviation terminals."
Stobart Executive Jet Centre says it will be offering the following services:
For Aircraft
Fuelling services
De-icing
Secure aircraft parking
Hangarage
Interior and exterior cleaning
Toilet and water facilities
Oxygen refill
GPU Passenger steps
Push back and air start capability
For Crew
Movement messages sent to aircraft operations team
Hotel and ground transportation booking service
Ground to air communications
Weather and flight planning facilities
Private crew lounge with Complimentary tea, coffee, cold drinks, TV and Computer facilities
Award-winning, 4-star Holiday Inn with late check in/check out availability and preferential rates next to the airport
Great selection of eating and entertainment in Southend
Whats life like on a private jet