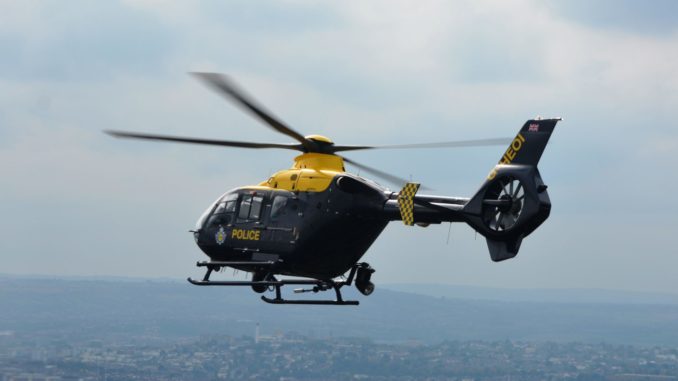 A police helicopter returning from assisting in a mountain rescue has been targeted by a laser in South Wales.
The National Police Air Service (NPAS) helicopter, NPAS47, was returning to its base at St Athan in the Vale of Glamorgan when it was targeted. They did not specify where the attack took place.
The latest attack comes just days after William Fellowes was jailed for 30 weeks for targeting the same helicopter and momentarily blinding the pilot.
The 29-year-old from Swansea told police the pilot was a "knobhead" for getting in the way of him pointing at stars.
NPAS 47 staff took to twitter to make the public aware of this latest attack and it is unclear as to whether they were able to pinpoint the location as they did in the Swansea attack but if they did the user would likely face a prison sentence for the act.
<blockquote class="twitter-tweet"><p lang="en" dir="ltr">NPAS47 has just returned from assisting <a href="https://twitter.com/hashtag/MountainRescue?src=hash&amp;ref_src=twsrc%5Etfw">#MountainRescue</a> looking for 2 people stuck on the mountain. We spotted them within minutes of being overhead &amp; guided the team in. Unfortunately, in difficult conditions with low cloud &amp; high terrain, we were targeted by a laser! ^JS <a href="https://t.co/LgRjUZEeQT">pic.twitter.com/LgRjUZEeQT</a></p>&mdash; NPAS South West Region (@NPASSouthWest) <a href="https://twitter.com/NPASSouthWest/status/1347683906062053381?ref_src=twsrc%5Etfw">January 8, 2021</a></blockquote> <script async src="https://platform.twitter.com/widgets.js" charset="utf-8"></script>