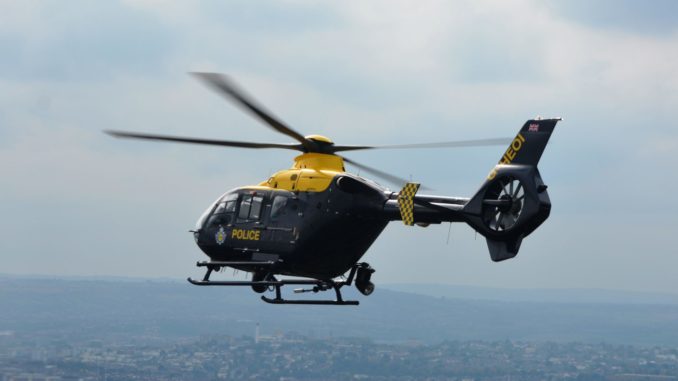 A police officer from North Wales has been awarded a MBE for his services to policing. Sergeant Scott Gallagher who has worked in Police Air Support for over ten years was awarded the gong in the latest new years honours.
Joining North Wales Police in 1994, Scott managed the force's air support unit at Rhuddlan for four years before joining the National Police Air Service (NPAS) when they took over responsibility for Air Support. At NPAS he took up the role delivering changes across the whole organisation, predominantly focusing on aircraft modification, fleet standardisation and replacement.
Chief Constable Dee Collins, QPM of West Yorkshire Police and Air Operations Certificate Holder for NPAS said: "I am delighted to hear that Scott is to receive this prestigious award and would like to congratulate him and his family. This achievement is true recognition of his hard work, dedication and achievements both in police air support and whilst working at North Wales Police."
West Yorkshire Police and Crime Commissioner, Mark Burns-Williamson, the chair of NPAS, which is led by West Yorkshire Police as the lead force and local policing body, said:  "This recognition is well deserved and confirmation of the contribution of the National Police Air Service and police air support to keeping communities safe. I would like to congratulate Scott and his colleagues on this hugely significant achievement."
Whilst working at the National Police Air Service over the past five years, Scott has played a key role in the refurbishment of seven of the national fleet of nineteen police helicopters with improved mission equipment as well as working to develop the fleet further on the procurement of a fleet of four additional aeroplanes which will be in operational use later this year.
On hearing the news, Scott, 49, who lives in North Wales with his family said: "I am truly honoured to receive this award. Whilst I will receive this honour, I feel that it represents the professionalism, diligence and hard-work of my many colleagues both in police air support and at North Wales Police. I've always served in the police proudly and to receive this honour for my efforts means a huge amount to me and to my family."