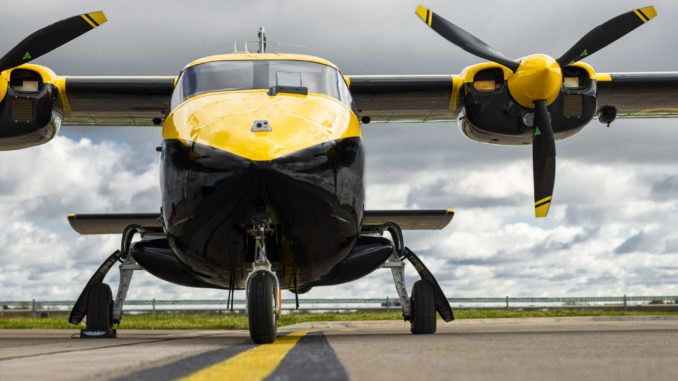 The National Police Air Service (NPAS) has started a recruitment drive for fixed-wing pilots to operate its Vulcanair P68 aircraft in air support roles.
NPAS provides air support, primarily using helicopters, for Police forces across the UK and recently added four Vulcanair P68 aircraft to its fleet.
Two additional pilots are being recruited to join the team at NPAS Doncaster base and together with Tactical Flight Officers (TFO) will carry out missions ranging from crime detection, missing person searches and vehicle pursuits.
Pilots wanting to apply for the role must have a minimum qualification of UK-issued Part-FCL Commercial Pilot's Licence (Aeroplanes) with RT Licence.
Candidates must also have, or have held in the last six years a valid Multi-Engine Piston (land) class rating (MEP) (land) and a valid Single Pilot, Multi-Engine Instrument Rating including a Performance-Based Navigation endorsement (IR-SP-ME Class)
NPAS also lists the following as a requirement:
A minimum of 1,500 hours total flying time in current multi-engine practice, to include:
500 hours as Pilot in Command (PIC) single pilot aircraft fixed wing
100 hours flying time IFR
50 hours night of which 25 hours to be PIC
English Language Proficiency Level 6
UK Class 1 Medical
The closing date for applications is 27th March 2022 with Interviews in April and a planned start date of July 2022.
Find out more and apply here https://westyorkshirepolice.tal.net/vx/lang-en-GB/mobile-0/appcentre-3/brand-3/xf-4227bdba33a0/candidate/so/pm/6/pl/1/opp/3272-XP220-Line-Pilot-Fixed-Wing-External/en-GB