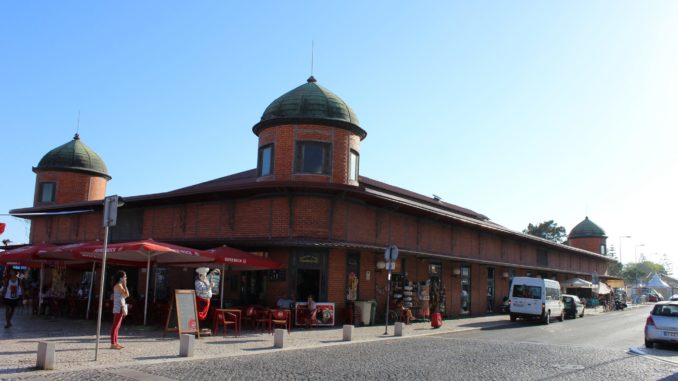 Nestled in the heart of a natural lagoon in the Ria Formosa National Park is the vibrant and bustling fishing town of Olhão.
Away from the tourist hotspot of Albufeira, Olhão delivers a real slice of Portuguese charm whilst offering enough to give keep even the most seasoned tourist happy. From 5 star hotels to small apartments and fine dining through to sardines on the sea front.
The centre of Olhão is the market which is open every weekday morning with fish in one building and fruit & veg in the other. It is this market that shows the importance of fish to this town. It is after all home to the Bela brand of Sardines. This is backed up by the bustling harbour located at the eastern end of the town's Av. 5, the main road along the sea front.
The first thing people notice (and perhaps what puts many off) is that Olhão has no beach. Well, that isn't strictly true. It has several stunning sandy beaches, you just have to get a water taxi or boat ride there.
Olhão sits in a natural lagoon with the islands of Farol, Culatra & Armona offering shelter from the Atlantic Ocean. These islands offer beaches for all types of tourists. Farol and Culatra offer quiet, secluded beaches for those seeking to top up their tan where as Armona is the beach where swimmers and water sports fans head too.
Water taxis cost around £20 euros per boat so it can cost as little as a few euros per person to get to these beaches, with the excitement of a speedboat to make it extra special.
Editors tip – Try Emotions Bar next to the Real Marina Residence for a great breakfast or evening cocktail with the friendliest staff around!
Along the sea front there often music festivals and even a regular Pirate Festival. There is also kids play areas and a sea front gym if you need to work off last night's Mai-Tai!
Back in the town itself Av. 5 has restaurants and bars along its whole length and every taste is catered for from traditional Portuguese seafood dishes through to Mexican, Chinese and even Indian food. Head further back into the town and you find even more restaurants serving traditional Portuguese food including the amazing Black Pork for meat fans or Cataplana's for the seafood lovers.
Olhão's accommodation ranges from the 5 star Real Marina Hotel & Spa to the western end down to budget hotels and apartments nearer the town centre and eastern ends. A good option for families is the Real Marina Residence, an apartment block run by the Real Marina Hotel & Spa. It has typical Portuguese luxury with everything modern and well maintained along with rooftop pools for each block.
For the adventurous traveller, Olhão sits on the Algarve main train line and a trip to Faro cost's a few euros' and takes just 20 minutes. There are also Tuk-Tuk excursions where you can tour the town or go up into the hills to visit Moncarapacho and the Potteries.
The busy town centre of Olhão is set back from the sea front and offers all the amenities you could want along with some great shopping if you want a day away from the beach.
Overall, Olhão is a great destination for those looking for a holiday without being surrounded by beach towel wielding tourists. It offers charm, culture and some stunning beaches but at a slightly slower pace. You will also find some of the nicest and most hospitable people on the Algarve there.
Getting to Olhão
Olhão is about 20 minutes east of Faro.
Ryanair fly from Cardiff Airport direct to Faro (FAO/LPFR) on Mondays & Fridays with fares from £29.99
Flybe fly from Cardiff Airport direct to Faro (FAO/LPFR) on Tuesdays, Thursdays, Saturdays & Sundays with fares from £49.99
More Info
Olhão Uncovered – http://www.olhaouncovered.com/