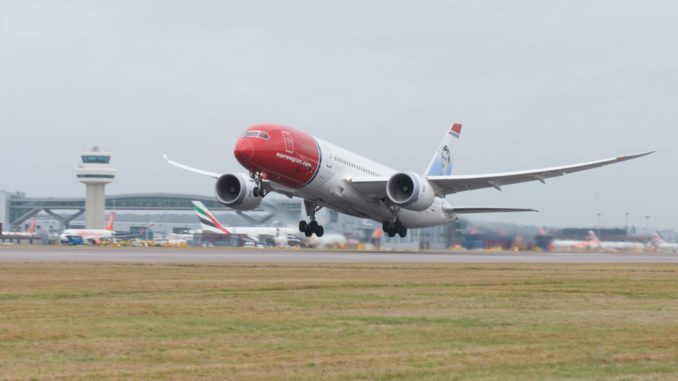 Norwegian, one of Europe's largest low-cost airlines has today announced that it plans to lay off 4700 staff. As the struggling airline declares four of its subsidiaries bankrupt.
Norwegian were one of the weakest carriers to enter these unprecedented times of uncertainty, as COVID-19 continues to spread.
Norwegians rising debts have been mounting due to the growing competition on its long haul low-cost transatlantic flights. They've been hit by a number of setbacks, which include the grounding of the 737-MAX & the B787 Rolls Royce engines.
The COVID-19 global pandemic was always going to be devastating for the aviation industry.
It has already claimed Virgin Australia & Flybe and it seems Norwegian are just the latest casualty.
The airlines four staffing subsidiaries affected are:

Norwegian Pilot Services Sweden AB
Norwegian Pilot Services Denmark ApS
Norwegian Cabin Services Denmark ApS
Norwegian Air Resources Denamrk LH ApS
These are responsible for staff based in Britain, Finland, Spain, Sweden & the USA and have been declared bankrupt today.
The news broke on Monday from the Oslo – Stock Exchange as the subsidiaries entered the formal bankruptcy proceedings.
So far the 700 Pilots & 1300 cabin crew based in Norway, France & Italy are unaffected.

The airlines CEO Jacob Schram said "The impact the coronavirus has had on the airline industry is unprecedented. We have done everything we can to avoid making this last-resort decision and we have asked for access to government support in both Sweden and Denmark"
Norwegian Air Shuttle is believed to be safe for now, after the Norwegian government agreed to help the airline.
In addition the government will also help pay the wages of its staff who have been furloughed, in a scheme to protect jobs.