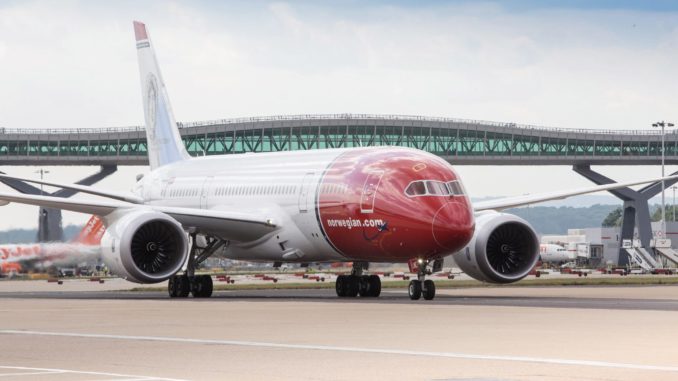 Low-cost carrier Norwegian.com reported increased load factors for July as it carried over 3.7 million passengers to destinations across the globe.
The airliner, which operates short-haul and long-haul flights from UK airports including London-Gatwick, Edinburgh and Manchester, had an overall load factor of 93.5% in July, up from 93% in the previous period.
Its long-haul flights, in particular, saw a 20% increase up to 94% load factor with traffic from America to the UK, Scandinavia and Europe largely responsible for the growth.
Norwegian's Acting CEO, Geir Karlsen said: "This proves that Norwegian continues to boost local tourism, create jobs, drive economic growth and social progress in all markets we fly,"
The airline has also been continuing its fleet renewal and despite the grounding of its 737 Max fleet, it achieved a further reduction of CO2 emissions in July from 68 to 67 grams per passenger kilometre compared to the same period last year. Norwegian, continues to have one of the youngest fleets in the industry at an average of 3.8 years old.
Norwegian carries around 6m passengers per year from London Gatwick, Edinburgh and Manchester Airports.