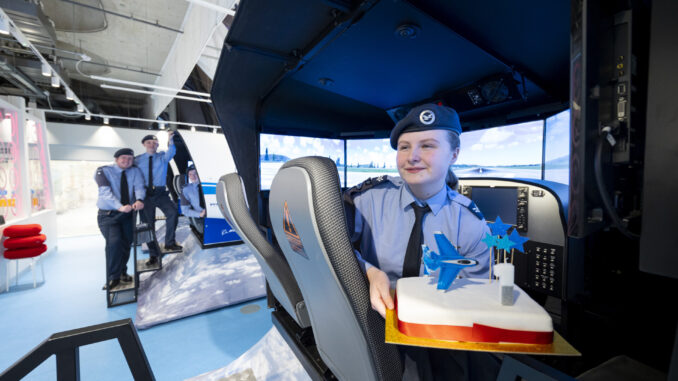 The state-of-the-art Newton Flight Academy (NFA )at Glasgow's Science Centre celebrates its first anniversary today having opened on the 29th March 2022.
The centre has welcomed thousands of visitors over the past year including RAF and Naval cadets, 2386 members of the public and 1565 S2 and S3 school pupils and teachers from 11 local authorities.
Developed in partnership with First Scandinavia with investment from Boeing the Newton Flight Academy is equipped with full-motion flight simulators which can be booked for free by schools across the region thanks to the support from the National Manufacturing Institute Scotland and MathWorks.
The centre also includes a suite of rooms, technology and resources including an amphitheatre and classroom for immersive learning.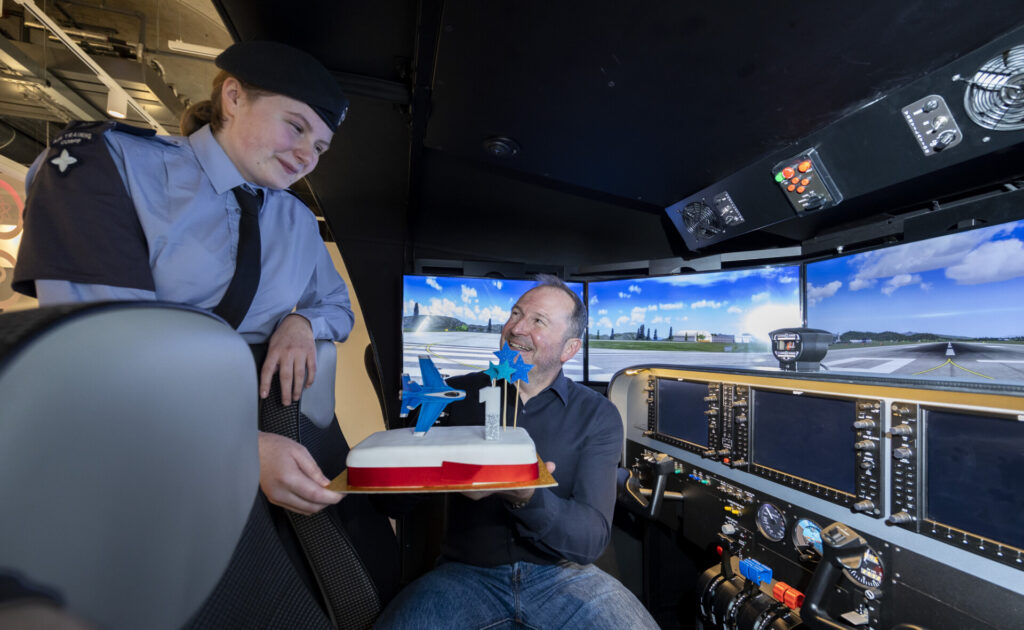 Stephen Breslin, Chief Executive Officer of Glasgow Science Centre, said: "We're immensely proud of the success of the Newton Flight Academy in its inaugural year. Twelve months on, we celebrate the achievements of the Newton Flight Academy – we have welcomed thousands of potential pilots and engineers through the door and the feedback from schools and students has been overwhelmingly positive.
"We're delighted to have this world-class experience available at Glasgow Science Centre."
Maria Laine, President of Boeing UK, Ireland the Nordics said: "A year ago, alongside our valued partners, Boeing set out to inspire the next generation of aviation and STEM experts.
"As our presence continues to grow in Scotland, we are thrilled to see the huge impact Newton Flight Academy has had on thousands of young people, who will one day help to bring about a more sustainable future in Scotland and beyond, and we are honoured to nurture such ingenuity"
Around 48% of participating schools over the past year have been from deprived areas of Scotland.
Alysia Tofflemire, Executive Director at Newton Room said: "We are delighted to mark the 1st anniversary of the Newton Flight Academy at the Glasgow Science Centre, which has had tremendous success in promoting STEM education and aerospace.
"The first NFA in Scotland, established together with our esteemed partners, reflects our commitment to inspiring the next generation of scientists and innovators around the world.
"We are proud to continue to work with the Glasgow Science Centre towards providing a stimulating and interactive learning environment, and we look forward to seeing the impact that the NFA will have on the future of STEM education and careers in the region."