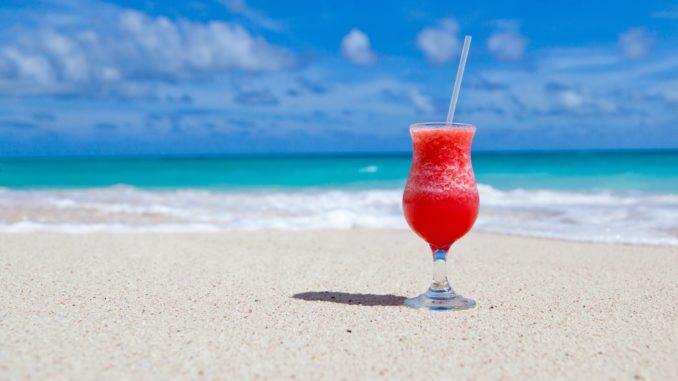 Those in Wales are finally shaking off the Beast from the East and gearing up for getaways to sunnier climates, with March seeing a year on year increase in Google searches for cheap Easter holidays.
However, the rush to fly off means that a new trend is emerging with 730,000 people in Wales (24 per cent of Wales's population) booking their short breaks less than a week before they go.
For those looking to get away for the longer weekends, Spain, Malta, and Cyprus are the go-to destinations. Package holidays are also on the rise, with ATOL, the holiday protection scheme, finding almost two-thirds (63 per cent) of consumers are booking them or thinking about this option.
With the average holiday spend increasing each year (£1,784 in 2017, up 7.2 per cent from £1,664 in 2016), those looking to grab a getaway are looking for competitive pricing but should also consider holiday protection.
A key benefit of the package holiday is ATOL protection, something that more than 22 million Britons consider a top priority when planning a holiday abroad. This ensures holidaymakers are not out of pocket should their travel company fail.
Andy Cohen, Head of ATOL said, "Lots of consumers are looking for last-minute getaways for Easter, and most will be looking for the best deal.
"We are urging all those booking late deals, to ask about ATOL before confirming. Having an ATOL certificate means that your holiday is financially protected. You will be brought home at the end of your break at no extra cost should your travel company go bust, or refunded if you have not travelled. It's a small price to pay for peace of mind."
For all those looking to book a last-minute Easter getaway, ATOL has provided top tips on how to best protect your holiday and your wallet.
ATOL Top Tips
1. Think outside the box – package holidays can be personalised.
There are plenty of ways to tailor a holiday for you and your family, so don't be put off by the term 'package holiday'. Buying a package in which flights and accommodation are booked through one company means your holiday will be ATOL protected and your money will be safe. Remember, if you book a hotel and flight with different suppliers, your whole trip will not be ATOL protected and you could lose your hard-earned cash if either company fails.
2. Do your research and check for ATOL protection.
Make sure your package holiday is ATOL protected before booking – look out for the ATOL logo on travel company websites. Once you've booked, you'll receive an ATOL certificate which confirms what is protected—it's important to take this certificate on holiday with you.
3. Think beyond the price.
There are some foreign-based travel companies, which offer cheap and attractive package holidays, but these will not be ATOL protected. If booking with a non-UK travel company find out what financial protection – if any – they provide and if this covers company failure and repatriation. If not, you may decide to take out additional travel insurance to cover the risk of a company failing which is likely to mean paying extra.
4. Take your ATOL certificate with you.
You must receive an ATOL certificate as soon as you pay any money towards an ATOL protected holiday. The certificate confirms what is protected, which company is responsible for your holiday booking (it may not be the company you are booking with directly) and what to do if the company ceases trading. Whether you print out the certificate or have a digital version with you, it's important to take your certificate.
5. Use a credit card and take out good medical and travel insurance.
If you are booking your holiday through different travel operators, e.g. flight, accommodation, transfer, this will not be ATOL protected, so remember to pay with a credit or debit card. They provide some protection if the goods and services you've booked are not delivered. For instance, if one of the travel operators fails but it may not cover consequential losses. Make sure you have travel insurance, which will cover medical costs and other expenses such as losing or damaging your possessions.
Visit http://www.packpeaceofmind.co.uk/ for more information about ATOL protection.