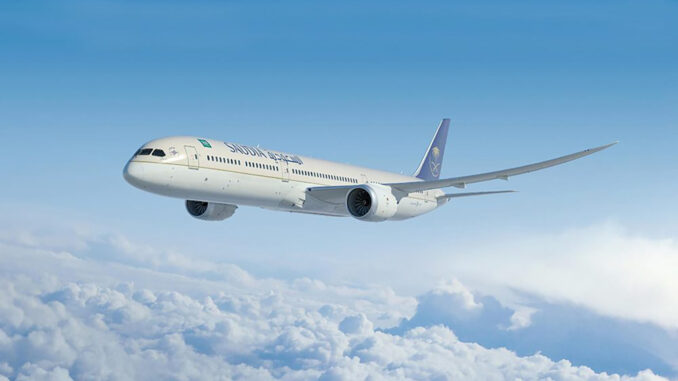 Saudi Arabian airline Saudia (SV/SVA) has confirmed it is bringing back its direct flight between Manchester Airport (MAN/EGCC) and Jeddah (JED/OEJN) for Winter 2021/22.
The three-times-per-week service will operate from 15th December 2021 using a Boeing 787 Dreamliner.
After Launching the route in 2014, Saudia operated it successfully until the route was suspended during the Coronavirus pandemic.
It is an important route for those making pilgrimage to Mecca as the holy city is just one hour from Jeddah by car.
Although only initially set for Winter, it is hoped the route will return on a permanent basis.
Manchester Airport managing director Karen Smart said: "The return of Saudia to Manchester Airport is wonderful news and demonstrates the renewed confidence amongst passengers and airlines as we begin to emerge from the pandemic.
"This is a route that is hugely important to communities across the North, given it is the only direct service to Saudi Arabia outside London.
"It also has substantial economic benefits for our region, given the ever-growing trade and investment partnership between the UK and Saudi Arabia.
"We are thrilled to welcome Saudia back to Manchester and hope to see this service becoming a permanent fixture in 2022."
Saudia will oeprate from the newly refurbished Terminal Two at Manchester Airport.