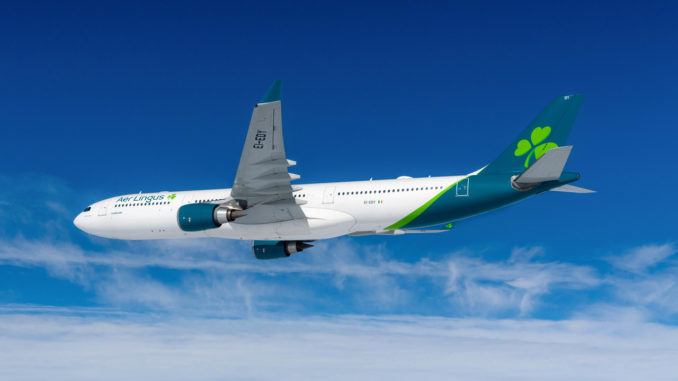 Aer Lingus' UK subsiduary, Aer Lingus UK has delayed the planned start of transatlantic flights from Manchester Airport (MAN/EGCC) as Coronavirus restrictions on both sides of the Atlantic continue to prevent all but essential travel.
Aer Lingus UK was due to launch flights to New York and Orlando on 29th July but this has now been postponed until at least September.
In a statement, the airline said: "Due to international borders opening later than expected, Aer Lingus (UK) Ltd. is postponing the start of new transatlantic services between Manchester Airport and New York JFK and Orlando. New services to Barbados will launch as scheduled." adding "Aer Lingus (UK) Ltd. remains fully committed to its services from Manchester Airport, and looks forward to launching to New York and Orlando on 30th September, and to Barbados on 20th October."
Passengers booked on these flights are being contacted and offered refunds or rebooking.