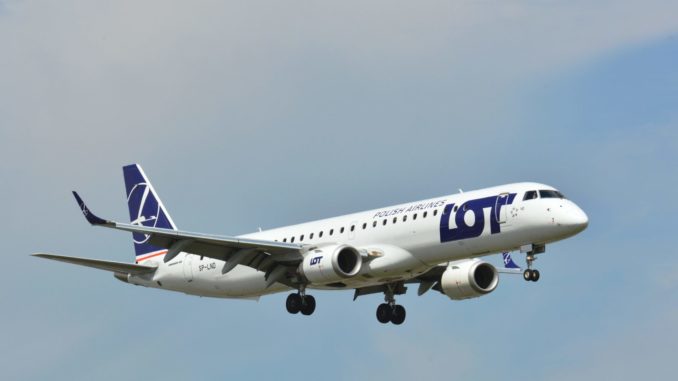 Polish airline LOT is planning to start a direct service between London City (LCY/EGLC) and Warsaw Chopin Airport (WAW/EPWA).
The airline plans to introduce twice-daily service (daily at weekends) from January 2019 using a 112-seat Embraer E190 aircraft.
Warsaw is the capital of Poland and passengers will be able to connect to LOT's network of over 70 destinations in Poland, Europe and worldwide.
Flight Information:
Flight LO288 Depart London City (LCY) 09:30 – Arrive Warsaw (WAW) 13:00 (Daily, except Sun)
Flight LO290 Depart London City (LCY) 18:30 – Arrive Warsaw (WAW) 22:00 (Daily, except Sat)
Flight LO287 Depart Warsaw (WAW) 07:15 – Arrive London City (LCY) 09:00 (Daily, except Sun)
Flight LO289 Depart Warsaw (WAW) 16:15 – Arrive London City (LCY) 18:00 (Daily, except Sat)