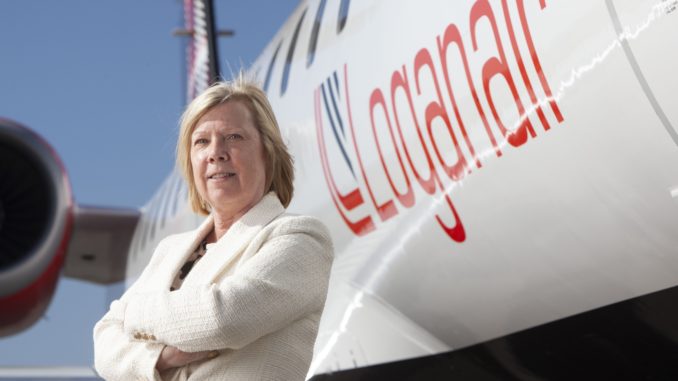 The UK's leading regional airline Loganair (LM/LOG) has announced its most ambitious winter schedule for the Winter 2022/2023 season as it rides on the post-COVID recovery of air travel.
The Glasgow based airline, which recently celebrated its 60th anniversary, will be continuing the new routes which are launching this summer as well as larger aircraft on key routes and the addition of weekend services.
Key highlights of the programme include the continuation of the new Edinburgh to Derry and Aberdeen to Oslo services as well as the Aberdeen – Teesside – Southampton service.
Some key routes from the Isle of Man and Aberdeen will be upgraded to 76-seat ATR 72 aircraft to boost capacity.
Loganair is also boosting weekend services on flights from Edinburgh, Glasgow and Newcastle to Southampton.
The airline is also continuing its specialist highlands and island services with a boost to flights to the Shetlands in January for the world-famous UpHellyAa Viking fire festival.
Kay Ryan, Loganair's Chief Commercial Officer, said: "The scale of our winter 2022/23 schedule reflects both our growing confidence in the recovery of air travel after the pandemic and the range of services that our customers have now come to expect of us. The launch of our schedule – over eight months ahead – also enables customers to plan and book Loganair flights to connect to worldwide itineraries offered by our growing range of airline partners."
Loganair has also boosted its interline agreements with key international airlines such as Singapore Airlines, Finnair and Ethiopian Airlines.
This is in addition to the existing arrangements with British Airways, Emirates, KLM, Qatar Airways and United Airlines.