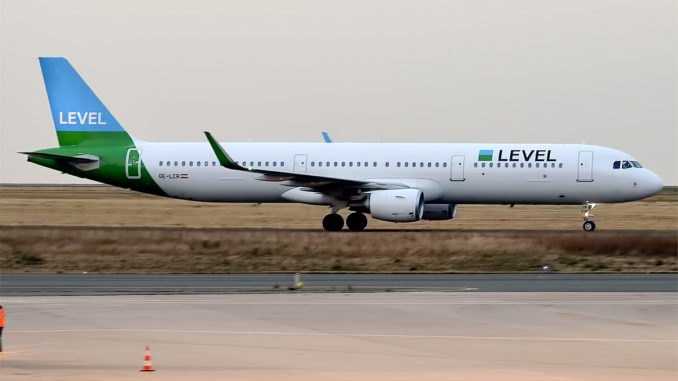 International Airlines Group (IAG) owned airline Level Europe (VK/FOO) has confirmed that is going into administration.
The Austrian airline, which operates from Amsterdam and Vienna, is filing for insolvency as it becomes the latest casualty of the Coronavirus pandemic.
In a typical IAG twist of ownership, Level Europe is owned by Vueling which is ultimately owned by IAG but it should not be confused with Level which is an airline directly owned by IAG.
The airline has been in operation for less than 2 years having started in July 2018.
In a statement, a spokesperson for Level Europe said "LEVEL Europe has been impacted by the unprecedented crisis caused by the COVID-19 pandemic. Once insolvency proceedings are filed, an Austrian Court will appoint an Administrator.
"Customers who have booked their flights through channels other than LEVEL Europe's website should contact the airline's partners directly to confirm whether their travel plans have been affected and the options available to them. Passengers who have booked via the airline's website will be required to contact the Court's appointed administrator to check their options."
It has a fleet of 6 Airbus aircraft, 2x Airbus A320 and 4x Airbus A321.
Level Europe has now ceased operations and will appoint administrators once the insolvency paperwork has been formally filed.