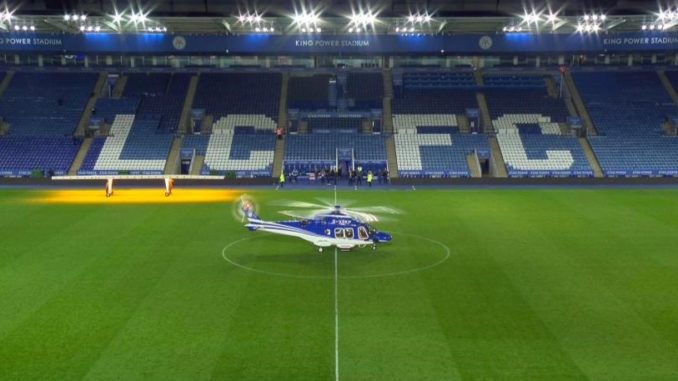 Leonardo Helicopters has issued a safety directive to all operators of the AW169 helicopter following the Leicester City crash.
The directive has been backed by EASA and requires all operators to carry out urgent inspections of the tail rotor assembly.
Although the exact cause of the crash which killed Leicester City's chairman is yet to be determined it is understood that the tail rotor is the main focus of the investigation.
According to information released by the Air Accidents Investigation Branch (AAIB), after taking off from the stadium the aircraft continued in a right hand yaw despite the pilot inputting left yaw via the pedal. It subsequently crashed with a high rotation rate.