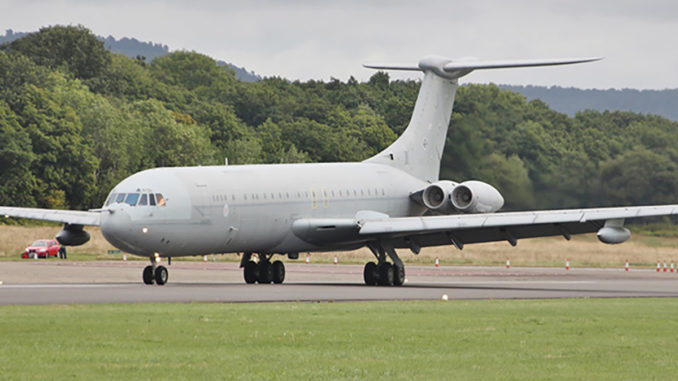 Kepler Aerospace has purchased former RAF VC10, ZA150, from the Brooklands Museum Trust with a view to returning it to flight as refuelling aicraft.
ZA150 has been kept in a taxiable condition at Dunsfold Aerodrome by the Brooklands Trust but the decision was taken some time ago to dispose of the airframe and there was a danger that the aircraft would end up being scrapped.
Ownership of aircraft has now been transferred to GJD Services Ltd which acquired the airframe and two simulators on behalf of Keplar Aerospace and will carry out the work required to get the aircraft flight ready.
GJD is no stranger to former RAF aircraft having been involved with a deal to transfer former RAF Tristars to the US, although the deal ultimate fell through.
Midland, Texas-based Keplar Aerospace upgrades and re-engineers proven advanced aviation technologies in order to create highly efficient and economically viable satellite delivery systems.
Sources close to the deal say that two further VC10's ZD241 and ZD147, stored at Bruntingthorpe, are also to be acquired by Keplar Aerospace.