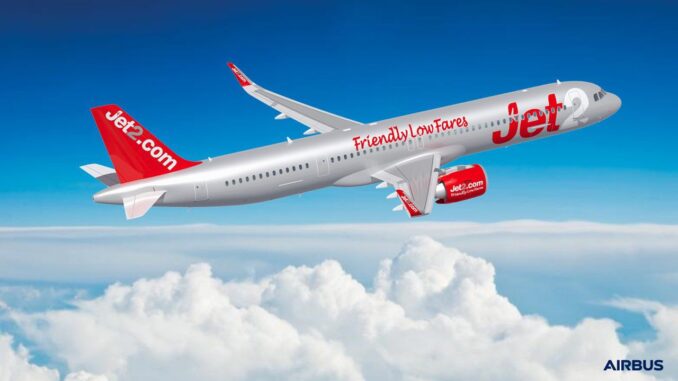 Leading UK holiday airline Jet2 (LS/EXS) has boosted Airbus' order books by adding an additional 15 A321neo aircraft to its order.
The airline had ordered 36 of the single-aisle airliner to replace its ageing Boeing 757 and 737 fleet.
This increase brings the total ordered by Jet2 to 51.
Jet2's A321neo aircraft will be configured with 232 seats and will feature the new Airbus airspace cabin with innovative lighting and larger overhead luggage bins.
The wings for all Airbus A3XX family airliners are made at Airbus UK site in Broughton, North Wales.