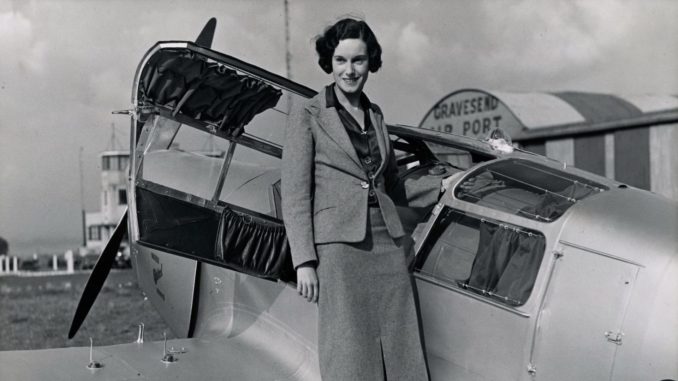 While maybe not as famous as Amy Johnson or Amelia Earhart, for International Women's Day 2019 we take a look at a female aviation pioneer who broke records throughout her career, Jean Batten CBE.
Born on the 15th September 1909, Jean Gardner Batten began her life in Rotorua, New Zealand and studied ballet as well as being a keen pianist at her boarding college but a flight with Australian aviation legend Charles Kingsford Smith set her on the path to aviation, and record-breaking.
At the age of 20, Jean Batten moved to England and joined the London Aeroplane Club gaining her commercial licence just 3 years later, although it has to be said, with a little charm induced funding from potential suitors!
One of Jean's main goals was to beat Amy Johnson's time from England to Australia, in fact, she had a few unsuccesful attempts at it before successfully completing her goal in 1934, beating Amy Johnson's record by 4 days!
For this, and subsequent records she won the Harmon Trophy for Outstanding Aviators no less than 3 times.
The record that Jean is best known for though came in 1936 when she completed the first ever solo flight from England to New Zealand, her home country. She flew the 14,224 miles in just 11 days 45 minutes.
Jean's legacy lives on in a bronze statue at her home airport in Rotorua and two Boeing 737's named after her at various times, one was with Qantas, ZK-ZQA and the other with British charter airline Britannia Airways who named G-BGYL "Jean Batten".
Unlike many of her fellow aviators of the era, Jean lived to be 73, she died in 1982.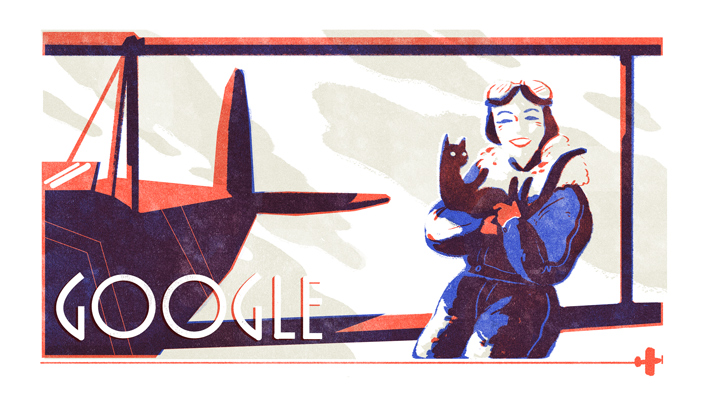 In 2016 Jean was commemorated by a Google Doodle on what would have been her 107th birthday.
Jean Batten's Major Flights
1934 – England–Australia (women's record) 16,900 kilometres (10,500 mi) in 14 days 22 hours 30 minutes, breaking Amy Johnson's record by over four days.
1935 – Australia–England in 17 days 15 hours. The first woman ever to make a return flight.
1935 – England–Brazil: 8,000 km (5,000 mi) in 61 hours 15 minutes, setting a world record for any type of aeroplane. Also fastest crossing South Atlantic Ocean, ​13 1⁄4 hours, and the first woman to make England–South America flight.
1936 – England–New Zealand. World record for any type. 22,891 km (14,224 mi) in 11 days 45 minutes total elapsed time, including ​2 1⁄2 days in Sydney.
1937 – Australia–England. Last long-distance flight. 5 days 18 hours, giving her solo records in both directions.