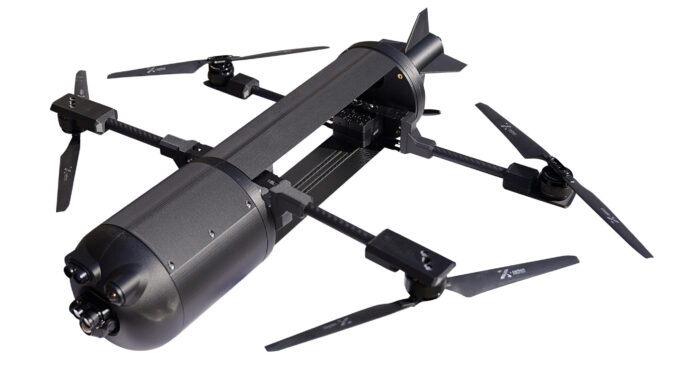 Berkshire-based ISS Aerospace has announced a new Unmanned Aerial Vehicle (UAV) for time-critical tasking missions.
The tube-launched WASP M4-TL is man-portable and deployed in less than 3 seconds and can be operated physically by a person, or remotely if mounted on a vehicle, infrastructure, or ship.
After its initial rocket launch from the tube, the WASP M4-TL transitions to a conventional multi-rotor UAV.
It can carry a payload of up to 1.5kg and uses a high-performance gimbal mount for EU/IR cameras and laser range finders.
Ryan Kempley, CEO and Founder of ISS Aerospace said "WASP has benefitted from substantial in-house R&D and is now a viable prototype, ready for rapid iteration to meet customer needs. ISS Aerospace has extensive experience working collaboratively with partners and we are excited by the opportunities for WASP. The system offers such broad applications and clear tactical advantages that we envisage substantial interest in its further development and exploitation."
ISS Aerospace says that WASP is capable of swarming and a broad range of operational uses, including:
Multi-domain situational awareness and threat assessment
Acting as a loitering platform for C-sUAS, ground or maritime force protection missions
Delivering urgent medical for the preservation of life