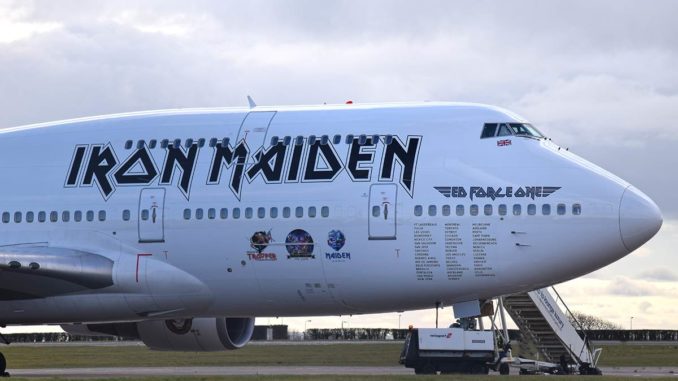 In February this year the aviation communities eyes turned to Iron Maidens Ed Force One, The Boeing 747-400 (TF-AAK) that would be used to carry the band on their world tour.
First stop for this jumbo jet was Cardiff International Airport (CWL/EGFF) where it would pick up the band and Bruce Dickinson himself!
The jet stayed at the Rhoose airport for 2 days before departing to Fort Lauderdale international airport (FLL/KFLL) to start the tour.
After travelling around the world (and 2 new engines) with the band the time has come for TF-AAK and Iron Maiden to part company.
On Facebook Iron maiden Posted "With all those cities checked off the list, today we say goodbye to #edforceone."