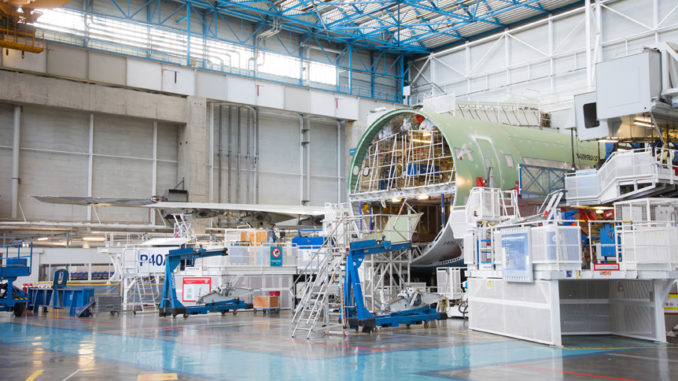 Two A330-200 in final assembly in Toulouse
Long haul charter specialist Hi Fly has announced that two brand new Airbus A330-200 aircraft will join the fleet this summer.
The aircraft are currently in final assembly at Airbus facility in Toulouse and will be delivered to the airline in June and July.
Hi Fly says that both aircraft will be equipped with a 2-class cabin configuration giving them a capacity of 274 passengers. The cabin will have 18 Business class and 256 Economy class seats.
The aircraft will be powered by Rolls-Royce Trent 700 engines and equipped with state of the art onboard technology features based around Zodiac's RAVE Centric IFE.
According to Paulo Mirpuri, president of Hi Fly, "we are putting a great effort towards enhancing the aircraft and on-board features, so to offer our clients the best possible product as we always strive to do."
As well as British engines being selected by Hi Fly, the wings for the Airbus A330 are also British being made in Broughton, North Wales.
In addition to the new A330's HiFly recently announced it was adding the Airbus A380 to its fleet after acquiring an ex-Singapore Airlines aircraft.
Operating out of Portugal and Malta, HiFly is wet-lease specialist operating an all Airbus fleet, mostly Airbus A330's, A340's and soon the A380. Hi Fly has specialized for over a decade in worldwide aircraft leases and ACMI services on short, medium long-term contracts mainly for airlines, governments, tour operators, companies and individuals.
Hi Fly's fleet already consists of:
Hi Fly Malta operates: