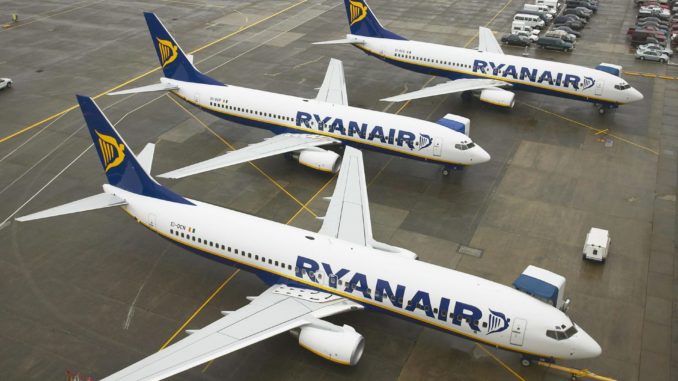 The German Pilots association,  Vereinigung Cockpit, has said that Ryanair can expect industrial action, including strikes, at any time over what it describes as "systematic social dumping" by Ryanair.
The action is intended to assist Ryanair Pilots in their collective bargaining process for fair and transparent working conditions.
Ingolf Schumacher, Head of the Vereinigung Cockpit´s Industrial Negotiating Department said "The Ryanair pilots need to end the systematic social dumping, this can only be accomplished with trade union support. If we don´t do it now, when will there be another chance? "
Vereinigung Cockpit says Ryanair pilots are leaving in large numbers as most airlines offer better working conditions than Ryanair and pilots are in demand throughout Europe and the World.
Ryanair recently cancelled hundreds of flights due to a pilot shortage, however, the Irish budget airline denied it was due to a pilot shortage and that was no issue with retaining its crews.
This is not the first threat from a European cockpit association, the Italian pilots association is planning strike action in the coming days whilst the Portuguese ECA will be giving more information about its plan in the next few days.
Vereinigung Cockpit President Schulz. said "Ryanair can stop the German industrial action right now by declaring the willingness to negotiate proper terms and conditions of work and remuneration, a last chance is still being offered," states VC President Ilja Schulz. "Otherwise, Ryanair will be fully responsible for future industrial actions,"
The Vereinigung Cockpit reassured Ryanair passengers who are travelling in the Christmas period that no industrial action would take place between the afternoon of December 23rd and including December 26th
A spokesperson for Ryanair said "Ryanair has received no notification of any industrial action by its German pilots so we suspect this is more PR activity by the Lufthansa pilots group VC.
If any such action takes place, Ryanair will deal with it head on, but we will not deal with or recognise the Lufthansa pilots union VC, regardless of what action – if any – takes place."