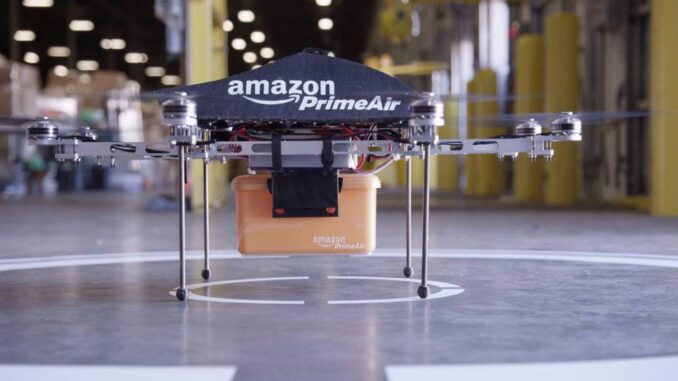 The reported collapse of the planned Amazon Prime Air drone delivery service in the UK has apparently prompted 100's of job losses within the team responsible for it.
According to Wired, the future of the whole project its uncertain after anonymous insiders told the online tech magazine that the team was dysfunctional and organised chaos run by managers that were "detached from reality".
Amazon first launched its project to use drones for delivery in 2016 and has been working to develop Beyond Visual Line of Sight (BVLOS) systems that were reliable enough to be certfied by the UK's Civil Aviation Authority. Currently drones can only operate with Visual Line of Sight (VLOS) in the UK without special authorisation.
The retail giant had bet big on its drone delivery service and the UK was one of the prime countries for its development thanks to the CAA fast-tracking amazons test requirements.
A massive PR exercise has been carried out regarding the drones but this has died off recently given more credence to the project being dead in the water.
According to Wired, Amazon has confirmed that it will still have a presence in the UK for Prime Air but would not comment on the future of the project or the number of employees in the team.