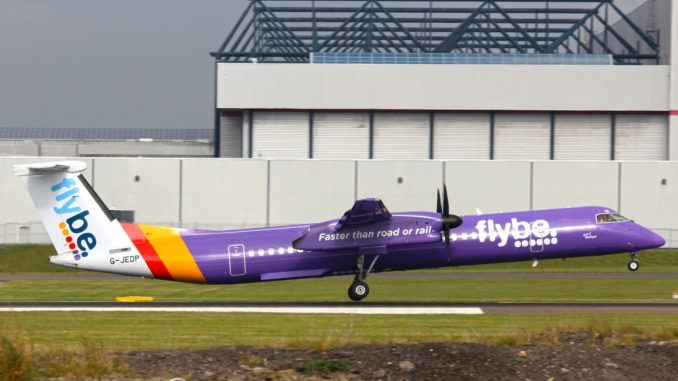 Flybe, who have a base at Cardiff Airport, has announced its quarterly results to the end of June show that greater capacity control with a concentration on profitable routes
helped it to raise revenue by 11.7% to £174 million. This growth was boosted by new routes from Heathrow and the busy Easter period falling in April this year.
Flybe Chief executive Christine Ourmieres-Widener said she was "very encouraged" by her first six months in charge.
"Both load factor and passenger yield have improved as expected, and with the greater control we have over capacity we will focus on rebuilding unit revenues," she said.
"Alongside this, we are investing in the future, as demonstrated by our new Heathrow flights, our commitment to improve operational performance and deliver an enhanced customer digital platform."
From British European to Flybe – 15 years of the low fares carrier
Ms Ourmieres-Widener added: "There remains a lot to be done, but we have the firm foundations needed to progress our plans for the business. In the second half of 2017/18, given the planned capacity reductions, there will be an increased focus on efficiency to improve operational performance and manage unit costs."
A commercial agreement with Stobart Air to operate two E195 jets from Southend airport started in May with one aircraft in operation and the second due next month.
The last two leased Q400 aircraft were delivered in the quarter with the total fleet peaking at 85 aircraft in May and six Q400s are in the process of being handed back at the end of their leases as part of planned fleet reduction.
Contract negotiations for a new digital platform are expected to be finalised in the coming month, the airline revealed adding "Once introduced, the new platform will improve booking experience, attract new customers and enhance our customer relationship management"
Passengers travelling through Cardiff Airport should begin to see the benefits of the new IT system in the second half of the financial year together with the consolidation of Eastern Airways flights under the Flybe brand following the franchise agreement which takes effect on 1 September 2017.