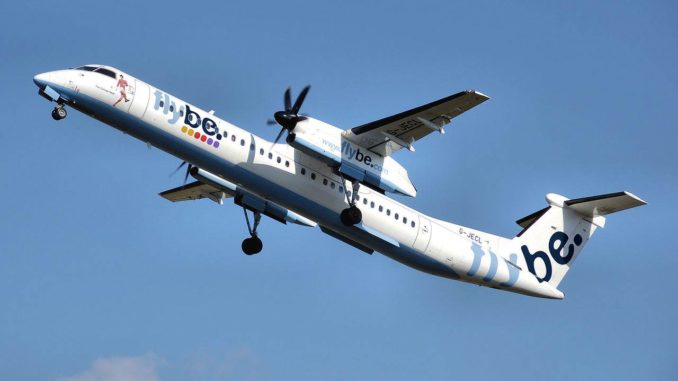 Flybe has confirmed the continuation of the Cardiff to London route following strong load figures over the winter season.
The route between Wales' National airport & London City Airport started as a rescue route during the Severn tunnel closure caused train cancellations and delays but has proved a hit, particularly with the business community.
Flybe initially extended the route and said use it or lose it and it appears Welsh travellers have spoken.
Capital South Wales Breakfast DJ Polly James recently used the route and said "This service is easy, fuss-free and fast. It only took me 90 minutes to get from my house to London's 02 Arena for a recent event. On a normal Friday, travelling by car, the trip usually takes a whole day."
Jeremy Thomas, Director of KPMG LLP: "This route has proved very useful for colleagues travelling back and forth to our head office location in Canary Wharf, as well as providing a hop onto further locations on from London City.  It provides a much-needed additional travel option, which was long overdue for the Welsh Capital, it is essential that the Cardiff business community has this additional connectivity option to the East side of London and vice versa in attracting further business visitors to Cardiff. "
The route, which is operated by a FlyBe Dash 8 aircraft, operates twice daily during the week and is a 7 day a week operation. Flights start at just £34.99