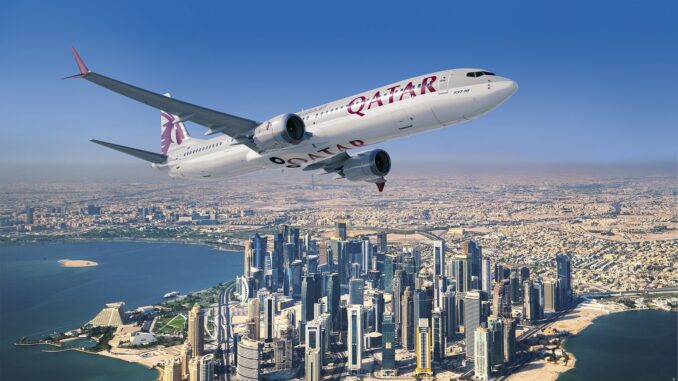 Boeing and Qatar Airways (QR/QTR) have today finalised an order for 25 Boeing 737 Max 10 aircraft at the Farnborough International Airshow.
The order comes from an airline which has traditionally used Airbus single-aisle airliners but a recent public rift between Airbus and Qatar Airways, and the subsequent cancellation of Qatar Airways A320neo family order by Airbus, may have pushed the airline towards Boeing.
"We are honored that Qatar Airways has decided to add Boeing's single-aisle family to its fleet, deepening our relationship with this world-class airline," said Stan Deal, Boeing Commercial Airplanes president and CEO. "The 737-10 is ideally suited for Qatar Airways' regional network and will provide the carrier with the most capable, most fuel-efficient airplane in its class."
The 737 Max 10 can carry up to 230 passengers 3,300miles making it a very versatile aircraft for Qatar Airways short to medium haul network.