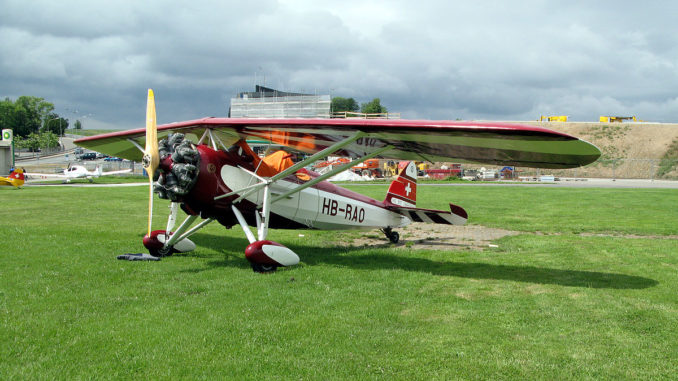 The 1930's air force trainer landed near Sidmouth
A former French Air Force plane has carried out an emergency landing on a Devon beach.
The Morane-Saulnier MS.315, No 354, is understood to be G-BZNK (not pictured) which was built in 1932 and operated with the French Air Force before passing into private hands as F-BZNK.
According to local media, two people were onboard the aircraft when it was forced to land on Jacobs Ladder beach near Sidmouth in Devon. Neither person has suffered any injuries.
Devon and Cornwall police confirmed they attended the scene and NPAS (National Police Air Services) Exeter tweeted from the incident.
While recovering from an incident in East Somerset spot a plane which had landed on the beach at Sidmouth after engine problems. Safe landing and all occupants okay. pic.twitter.com/rjynND9zcs

— NPAS Exeter (@NpasExeter) May 5, 2018
Morane-Saulnier MS.315 was built to be the primary trainer for the French Air Force. 356 were built and it also served with the French Nacy and Peruvian Air Force.
The aircraft will need to be dismantled in order to be removed from the beach.
Ian MacEachern captured the moment the plane made the emergency landing in this video.
Plane makes emergency landing on the beach in Sidmouth. (Video: Ian MacEachern)