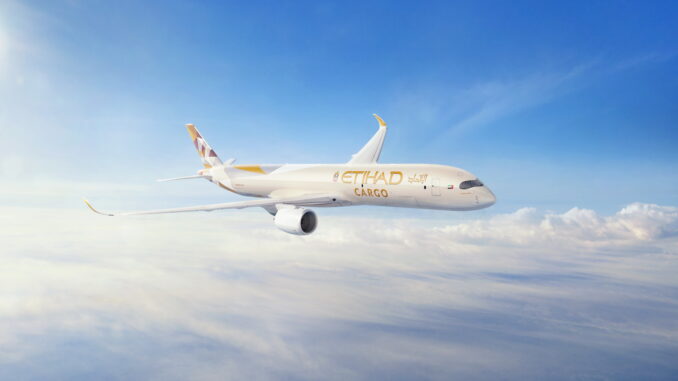 Leading United Arab Emirates carrier Etihad (EY/ETD) has firmed up an order for seven A350F Freighter aircraft from the European aerospace giant Airbus.
The Abu Dhabi-based carrier initially announced the commitment at the Singapore Airshow but has not finalised the order which will see it implement the most-efficient cargo aircraft into its fleet.
Tony Douglas, Group Chief Executive Officer, Etihad Aviation Group, said: "In building one of the world's youngest and most sustainable fleets, we are delighted to extend our long-term partnership with Airbus to add the A350 Freighter to our fleet. This additional cargo capacity will support the unprecedented growth we are experiencing in the Etihad Cargo division. Airbus has developed a remarkable fuel-efficient aircraft that, in tandem with the A350-1000 in our passenger fleet, supports our commitment to reaching net-zero carbon emissions by 2050."
The order is good news for the UK as the wings for the A350 family are made at Airbus' wing facility in Broughton, North Wales and they will be powered by Rolls-Royce Trent XWB engines from Derby.
Christian Scherer, Chief Commercial Officer and Head of Airbus International added: "Airbus is delighted to extend its long standing partnership with Etihad Airways, who recently introduced the A350 passenger services and is continuing to build on the Family with the game-changing freighter version, the A350F,"
The Airbus A350F offers 3 tonnes more payload than the current Boeing 777F with a bigger range and lower fuel burn. Airbus expects to have the type in service by 2025, up to 3 years earlier than the next generation Boeing 777-8F.