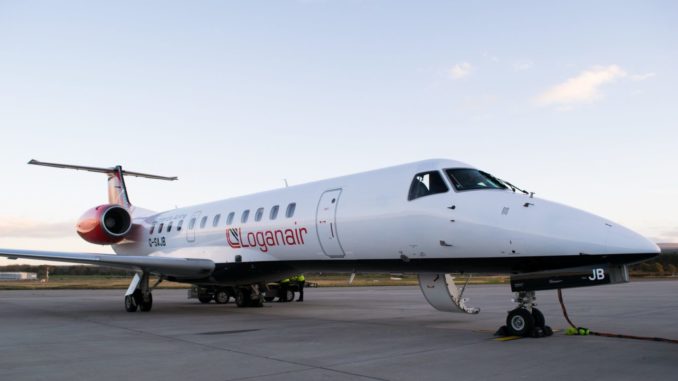 The UK's largest regional airline Loganair (LM/LOG) has started sending its own staff to airports as a "Baggage Task Force" in response to recent travel disruption caused by understaffing at airports around the UK.
The dedicated staff will be tasked with locating Loganair passengers' luggage where bags have not travelled with them or have been affected by the disruption.
The airline says that whilst it has a good track record with looking after passenger luggage, most of the baggage issues affecting Loganair are caused by staffing and baggage system overloads at hub airports. This has become worse as demand for air travel surges back this summer.
Jonathan Hinkles, Chief Executive of Loganair, said: "Loganair flies lifeline routes and offers essential connectivity across the UK. With that in mind, we couldn't sit back and watch airport disruption in recent weeks without getting stuck in to find solutions ourselves.
"Our baggage task force has already driven to the hub airports most affected, working through hundreds of bags in secure storage until we locate those belonging to Loganair customers – which we then repatriate to its owner.
"Although we are the UK's largest regional airline, we're small enough to be able to do this and it's important to us that we can support our customers in this way. Having been told that there were only three bags belonging to Loganair customers awaiting delivery at one airport, the physical search by our task force at that airport found over 100 more – and each and every one of those bags is now on its way back to its owner."
Loiganair says that since it started using its baggage task force, there has been a marked reduction in baggage issues and complaints but also wants to remind customers that when they are connecting with Loganair flights from another airline they must collect their bags and re-check them, Especially arriving from outside of the UK where bags need to be cleared through Border Force and Customs on first entry to the UK
Loganair has launched a new section on its website to help passengers with luggage questions and issues: www.loganair.co.uk/travel-help/transit-baggage.