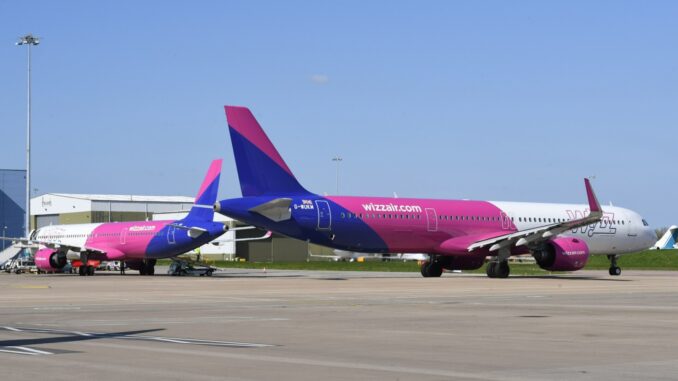 A new initiative from the European Aviation Safety Agency (EASA) designed to promote better passenger conduct and behavior called Fly Right has been backed by low cost carrier Wizz Air.
Through a series of measures including stricter legislation, passenger education and crew training thr programme ains to cut down on the rise of unruly passsengers that is an increasing occurence, particularly on low cost flights.
The main goal of the "Fly Right" campaign is to increase passenger awareness about the matter by emphasizing the following three key points:
•Ready for Flight: Tips for a smooth and stress-free journey, for example packing smart and according to airline regulations, remaining well informed, arriving early to the airport, as well as staying hydrated, etc.
•Be Polite: Emphasis on being kind to staff and fellow passengers, practicing patience and remaining calm, following crew instructions and helping others.
• Don't Fight: Disruptive behaviour cannot be tolerated; passengers are reminded of the importance of responsible and rational onboard manners and the possible consequences of out of line behavior.
Miklós Bódai, Head of Security at Wizz Air said: "The EASA Fly Right campaign is a possibility to increase safety across the whole aviation industry and I am glad that we, as a responsible airline, are a part of this initiative. The safety of our passengers and our crew is the highest priority for us."
John Franklin, EASA Head of Safety Promotion (and lead for the EASA "Fly Right" campaign) said: "Over the past three years the European aviation industry has seen an increase in the number of unruly passenger events and their severity. This is why EASA launched the "Fly Right" Campaign this summer. We encourage national authorities, airlines, and airports to work together and to communicate clearly to passengers, as this is important to minimize the risk to the traveling public and crew members."