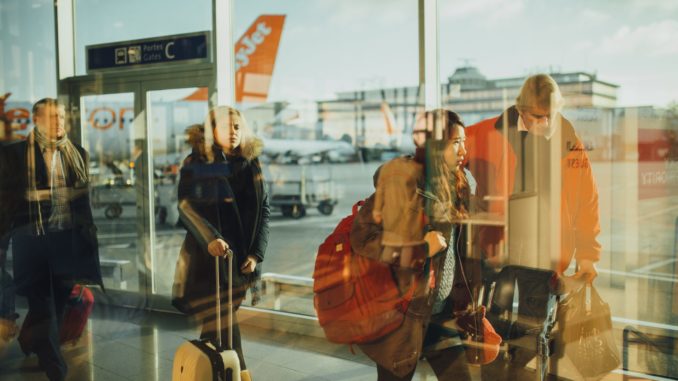 Air Passenger Duty for domestic flights is to be reviewed under plans by the UK Government.
Air Passenger Duty or APD, is charged on all outbound flights from UK airports which means that on a domestic flight, you will pay APD in both directions as opposed to a flight to Madrid, where it will only apply on the outbound leg.
This, Grant Shapps says, is the wrong way round and speaking on Sky News, he said it was "bizarre" that he could pay less tax on a flight from London to Barcelona than a flight from London to Edinburgh.
The move will be welcomed by airlines such as easyJet and Ryanair who operate a large number of domestic flights and could potentially reduce fares for passengers as well as increasing profit margins for the airlines.
Some of the options being mooted are reducing APD to one-leg only, as it would be for a non-domestic flight or reducing the amount paid for APD.
APD on domestic flights currently stands at £13 per flight for economy travel or £26 for business of first class travel.
The move is one of the many steps being considered to try and boost the UK's airline and travel industry which has been hugely impacted by the Coronavirus pandemic.
The plans are likely to anger environmentalists who argue that cutting taxes could encourage more people to fly but Grant Shapps made it clear that APD is not a Carbon Tax.
The aviation industry in the UK is one of the largest employers in the UK.
Any changes would apply to England and Wales, Scotland and Northern Ireland already have the power to vary APD from their airports.