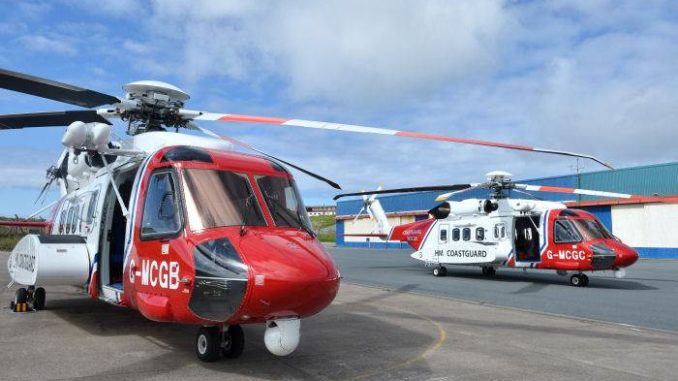 The first of two new search and rescure helicopters arrived at the new Bristow Search and Rescue (SAR) facility at Caernarfon today.
The Sikorsky S92, G-MCGJ, is the first of two aircraft under Bristow's new search and rescue contract. Previously, UK Search and Rescue in Wales was carried out by the Royal Air Force Search and Resuce (SARF) from RAF Valley and RAF Chivenor using Westland Sea King HAR3/HAR3A aircraft.
Texas based Bristow Helicopters won the contract to supply the UK's Search & Rescue need in March 2013 and full roll out of its services will be complete by the end of 2015.
The Sikorsky S92 is a medium lift twin-engined helicopter which has been proven to be very reliable in search and resuce situations and is fitted with the latest equipment to assist Bristow in this task.
Both aircraft will be based at the brand new search and rescue helicopter base at Caernarfon Airport in Gwynedd.