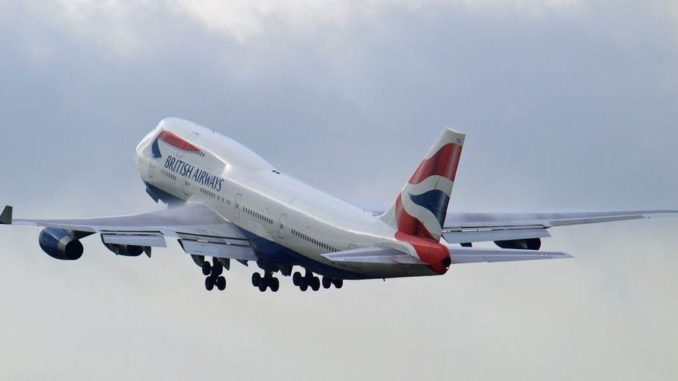 In what must clearly be a candidate for the shortest 747 flight in history an Ex British Airways Boeing 747-400 took off from Cardiff Airport and landed at MOD St Athan. A total distance of 3.67miles as the crow flies.
The ex BA bird reached the dizzying height of just over 3000ft on the flight which was also the last flight for aircraft.
The flight, which lasted just 14 minutes surpasses the mantle claimed by a Qantas 747 by 1 minute and clearly takes the crown from the aussie airline.
G-BNLX will now see out her days on the ground as a counter-terrorism and police training tool at MOD St Athan.
Has there been a shorter Boeing 747 flight? Let us know.