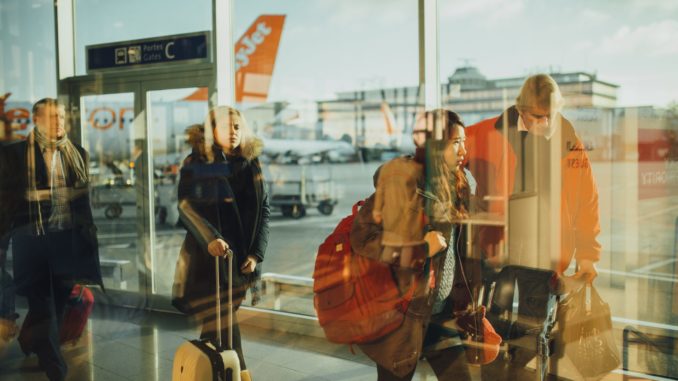 The UK Government is dropping the need for pre-departure Coronavirus PCR tests for double-vaccinated passengers arriving into England from Friday.
Passengers will still need to take a Day 2 PCR Test after arriving but fully vaccinated passengers will no longer need to self-isolate whilst waiting for the results however from 04:00 on Sunday, this can be a Lateral Flow Test with a PCR test only needed if that is positive.
The move stops short of total removal of test, something which the travel industry has been calling for.
MAG, which owns Manchester, East Midlands and London Stansted airports called the changes "positive news" with CEO Charlie Cornish saying: "Today's announcement is very positive news and will help restart the recovery of the travel and tourism sector.
"The removal of these temporary measures is important recognition that travel restrictions should not remain in place if they no longer help prevent the spread of the virus.
"By removing barriers to travel in what is a critical period for forward-booking, passengers, airports, airlines and business across the UK can now plan ahead with confidence.
"We look forward to working with Government on a roadmap for the removal of all remaining restrictions, in order to help our prized aviation sector enjoy a full recovery."
Dave Lees, CEO of Bristol Airport added: "We welcome the Government's announcement today on the removal of pre-departure testing for travellers returning to the UK. The change will provide reassurance and confidence for customers wanting to visit family and friends, arrange a foreign business trip, or take a well-deserved holiday. It's also a boost for our region's inbound tourism businesses."
Cases of coronavirus have hit record levels across the UK but the latest variant, Omicron, appears to be causing less serious cases of COVID than previous variants giving the UK Government the opportunity to rely on vaccinations rather than self-isolation.
The new rules for pre-departure tests come into force at 04:00 on Friday but passengers arriving in Wales and Scotland will still need to carry out the pre-departure PCR test, self-isolate and the rules of those devolved nations.