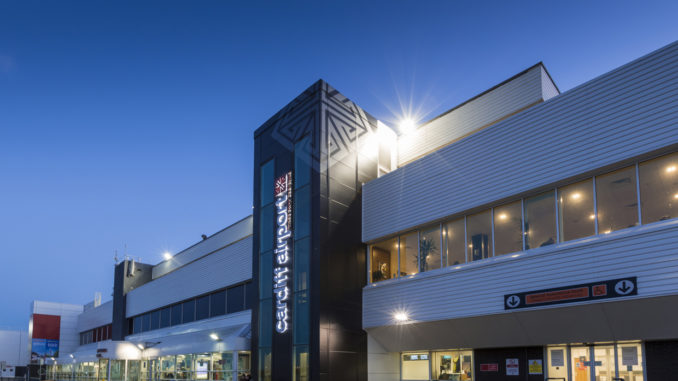 50% increase since Welsh Government bought the airport
According to Cardiff Airport (CWL/EGGF) has hit the milestone of 1.5 million passengers passing through its terminals.
The news comes as Qatar Airways starts regular flights from the airport to Doha along with the start of the summer season and the return of the airport's summer carriers including Thomas Cook, Iberia Express and Blue Islands.
If confirmed by Civil Aviation Authority (CAA) figures, the milestone makes the airport the busiest it has been since 2010 and a 50% increase in passengers since it was taken over by the Welsh Government in 2013.
The last 12 months was also boosted by one-off events including the UEFA Champions League which saw 21,000 fans arrive via Cardiff Airport.
The airport has been undergoing a transformation recently with significant upgrades to the terminal and departure lounges as well as the addition of a moving air bridge on Stand 7.
Deb Barber, CEO of Cardiff Airport, said: "Hitting this important milestone – 1.5 million passengers – demonstrates the contagious confidence we have been working hard to build over the last few years. On behalf of the Cardiff Airport team, I would like to thank our valued airlines and customers for making use of our facilities and supporting the business over the last twelve months.
"Our existing airlines are recognising the growth by adding more choice and capacity, while new airlines have come on board, including a 5* middle-eastern carrier, Qatar Airways, which changes the face of travel for our customers across Wales and the South West.
"Cardiff Airport is proud to fly the flag for Wales, with over 50 direct destinations available, including access to 11 hubs and 9 capital cities. We have invested heavily in the customer experience, having improved our facilities and infrastructure and look forward to welcoming more people over the busy summer months ahead. 2018 is shaping up to be a transformational year with double digit growth projected."