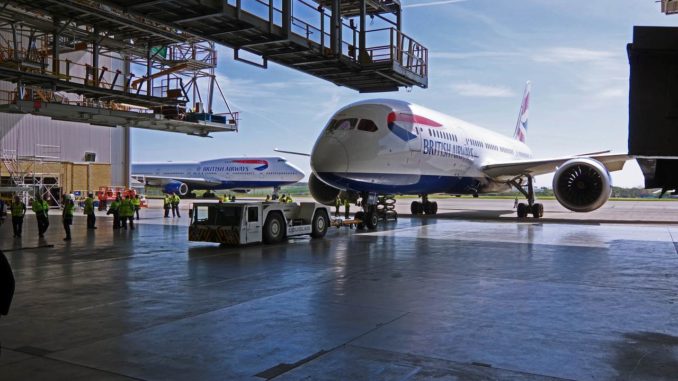 British Airways (BA/BAW) is to cut 66 jobs at its engineering facility at Cardiff Airport.
The facility, known as British Airways Maintenance Cardiff (BAMC) was opened in 1993 and employs over 700 skilled people. It carries out maintenance on British Airways fleet of Boeing 767, 747, 777 and 787 aircraft.
After a consultation about restructuring BA expects to find volunteers to take redundancy from the site to cut the workforce down.
The news come as a blow following the boost it received when BA announced that BAMC would be maintaining the companies new Boeing 787 Dreamliner aircraft.
Welsh Skills Minister was asked for her view in the Senedd today where she said "We have no reason to think there is any fundamental structural problem. There is no reason for alarm for the rest of the staff"
Plaid Cymru described it as "serious blow" to the aerospace sector in Wales.