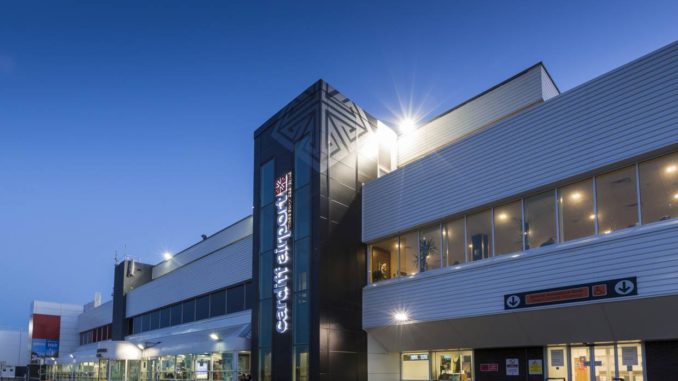 According to figures published by the UK Civil Aviation Authority (CAA), Cardiff Airport (CWL/EGFF) saw a rise in passengers of nearly 20%.
The number of flights at the airport also increased 5% compared to the same period last year.
The CAA figures show that April saw 95,780 passengers used Wales' National Airport which is an increase of 19.2% over April 2016.
The increase has been helped by the launching of new routes including a twice-weekly service to Madrid with Iberia Express and to Rome & Verona with Flybe which started the previous month.
The increase continues the trend of rising passengers which sees the rolling 12 month period had nearly 1.4 million passengers. An increase of 10%.
Cardiff Airport is ranked as being one of the fastest growing airports in the UK.
April 2017 in Numbers:

Flights: 1,223 (up 4.9%)
Passengers: 95,780 (up 19.2%)
Rolling 12 Month Total Passengers: 1,371,273 (up 10%)
2018 is predicted to be even busier for Cardiff Airport as it will see even more routes with new airlines including Qatar Airways who will be launching a service to Doha which is expected to operate 6 times a week.