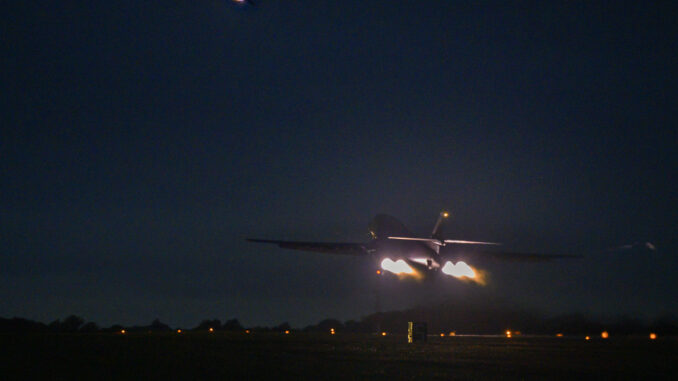 The four US Air Force (USAF) Rockwell B1-B 'Lancer' Bombers that had been deployed to RAF Fairford in Gloucestershire have returned to their home base in Dyess Air Force Base in Texas.
The bombers have spent just over a month at RAF Fairford carrying out training missions and a show of force following recent Russian aggression and tensions between Russia, Poland, Belarus and Ukraine.
Introduced in 1986, the Rockwell B1-B Lancer, commonly known as The Bone, is a swept-wing supersonic bomber originally conceived to be part of the US Air Force's nuclear capability although the aircraft deployed to the UK are only capable of carrying conventional weapons.
The deployments are part of a rotation of routine bomber deployments at the Gloucestershire base which often sees B1, B2 and B52 deployments as well as regular U2 spy plane visits.
As well as the four aircraft, the deployment also included around 200 USAF personnel.