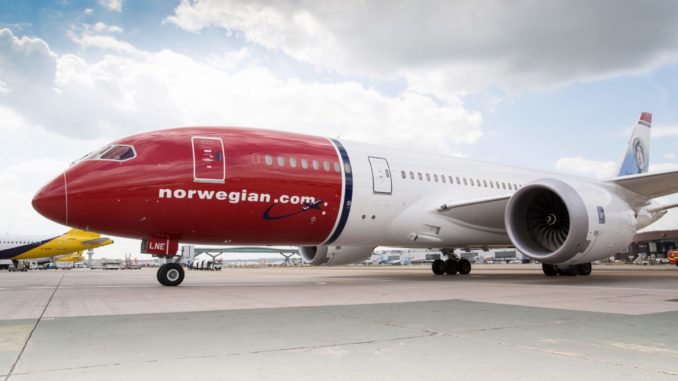 IAG's interest in the company confirms the sustainability of the airline
British Airways parent company, International Airlines Group has bought a small stake in Norwegian Air Shuttle in order to establish a starting point to take over the low-cost carrier.
In a statement, IAG's Chief Financial Officer, Enrique Dupuy de Lôme, said "IAG considers Norwegian to be an attractive investment and has acquired a 4.61 percent ownership position in Norwegian (minority investment).
"The minority investment is intended to establish a position from which to initiate discussions with Norwegian, including the possibility of a full offer for Norwegian."
Norwegian Air Shuttle has recently been taking on legacy carriers such as British Airways and Virgin Atlantic by offering low-cost, long-haul flights from the UK to the US, Asia and South America. But the carrier has had financial issues cause by over-committing on aircraft and maintenance contracts. 2017 was described as "terrible" by Norwegian Chief Executive Bjorn Kjos.
This has prompted both British Airways and Virgin to offer cut-price versions of economy class to compete.
Shares in Norwegian Air Shuttle rose 37% on the news prompting Norwegian to issue a statement saying that, while it had no prior knowledge of the investment, it welcomes the investment adding that it "believes that IAG's interest in the company confirms the sustainability and potential of our business model and global growth".
IAG's statement said that "no such discussions have taken place to date".