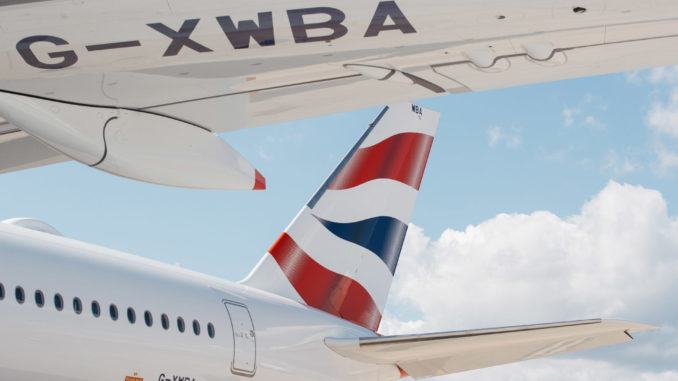 A British Airways Airbus A350 has collided with an Emirates Boeing 777 on the ground at Dubai International (DXB/OMDB).
The aircraft, G-XWBA, was due to operate British Airways flight BA106 to London Heathrow (LHR/EGLL).
An image posted on Twitter by @airline_kitty shows that both aircraft appear to have suffered damage to their horizontal stabilisers & elevators.
Oh no. Ffs #a350 pic.twitter.com/ncyOK8ZEgV

— Airline Kitty (@airline_kitty) April 14, 2020
It is understood that the incident happened as the British Airways A350 was being pushed back from the stand ready for departure.
G-XWBA is one of British Airways newest aircraft. The A350-1000XWB was delivered in July 2019.
British Airways has confirmed that the aircraft was operating a cargo only flight so no passengers were onboard.
The airline said "Safety is always our highest priority. The aircraft will be fully assessed before it is cleared to fly"