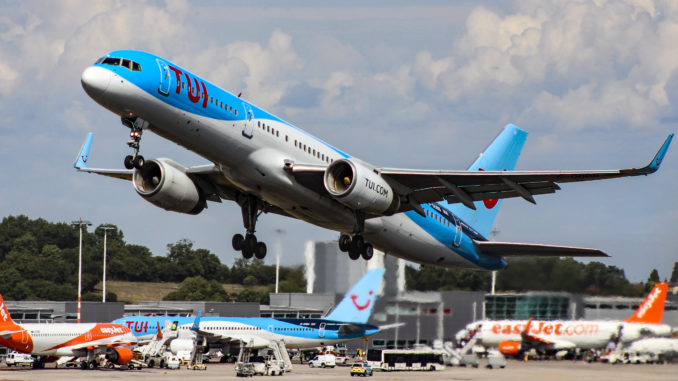 Bristol Airport (BRS/EGGD) has confirmed it will achieve net-zero status by 2030 making it the UK's first Net Zero airport. and 20 years ahead of targets set by the UK Government.
The west-country airport is due to achieve carbon neutrality by the end of 2021, four years ahead of schedule.
Net-Zero buildings and a Net Zero fleet of airport vehicles are just some of the ways being utilised by the airport to achieve the net-zero airfield status.
Other projects being explored by the airport include eVTOL air-taxis for onward travel from and to the airport across the south west.
The consortium led by Atkins is currently building the blueprint for sustainable travel to and from the airport and plans to demonstrate the eVTOL concept.
James Richmond, Advanced Air Mobility Lead at Atkins said: "De-carbonising aviation is an enormous challenge that requires multi-disciplinary global action from across the entire ecosystem, working together towards common goals and with robust policies in place. Embracing technological innovation will be key and as the industry develop solutions, working early with ambitious partners to test and validate these will be fundamental to their implementation and success. The work we're doing today with Bristol Airport is a great example of this and we look forward to jointly shaping the future of flight."
The Future of Flight meeting, held last Friday with Airport representatives, also included representatives of local government including Bristol Mayor Marvin Rees and Councillor Toby Savage, leader of South Gloucestershire council which sits to the North of the Airport.
Speaking about the meeting Dave Lees, CEO, Bristol Airport said: "Today is another milestone in looking towards the future showcasing how businesses in the region collaborating together using the latest technology and innovative solutions will meet decarbonisation targets. The aviation industry is taking its responsibilities seriously in addressing climate change challenges, working together to create the solutions now and in the future."
Councillor Toby Savage, Leader of South Gloucestershire Council said: "I am delighted to be working closely with Bristol Airport and with so many global leaders in the aviation industry to support innovation and decarbonisation in the future of flight. South Gloucestershire has a proud and internationally significant history in aerospace and we continue to host the R&D which is critical to retain our status on the World stage at an important time for the industry and for the climate".
Find out more Bristol Airports plans to be Net-Zero https://www.bristolairport.co.uk/about-us/environment/carbon-roadmap