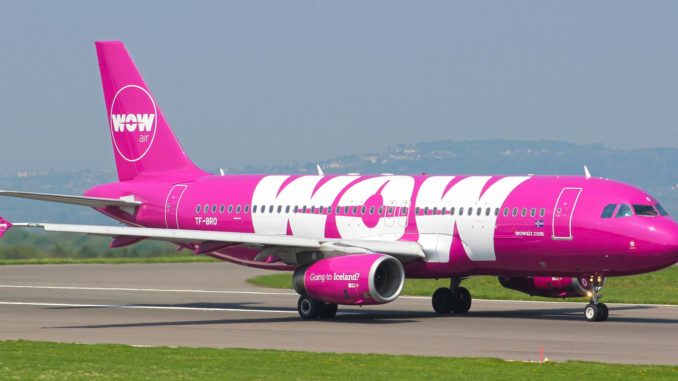 Less than 12 months after the launch of flights from Bristol to Keflavik in Iceland, Icelandic low-cost carrier (LCC) WOW Air (WW/WOW) is rumoured to be considering either a reduction in frequency or full withdraw from Bristol Airport.
WOW Air and Bristol Airport launched the service with much fanfare claiming it to be the best option for travelling to the USA from the South West and Wales. The route to the US  via Iceland and with attractive low-fares it definitely appealed to those happy to spend a few hours in an Icelandic airport and not fly direct.
Continental (United) had previously operated a direct Bristol to New York service. That was also withdrawn for due to low passenger numbers.
Multiple sources however have stated that WOW Air is considering either reducing the daily service to 2 or 3 times per week or even removing the service all together from March 2017.
WOW Air have schedules in place for all their UK airports beyond March with the exception of Bristol. One industry source suggested WOW may be holding off hoping for some kind of incentive from Bristol Airport to continue operations there, a business style often favoured by Ryanair.
WOW air have refused to confirm or deny the rumours.