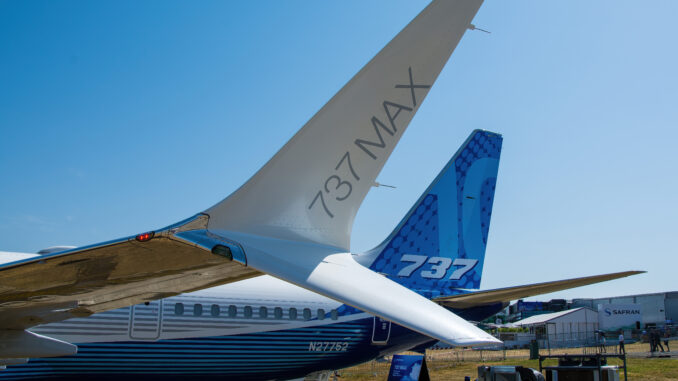 Boeing halted production of Boeing 737 Max airliners on several days in recent weeks as a result of a shortage in the supply of parts.
A leaked email to staff from 3rd August told staff that the airframer had taken the decision to have "down days", a decision it told staff that was not an easy one.
Sources close to matter said that the slowdowns were a result of supply chain issue and also the production line being "stabilised" to produce 31 aircraft 737 max aircraft per month.
According to reports, many of the problems stem from the wing production which has been plagued with supply chain problems, particularly around wiringconnectors.
Following Boeings recent issues with manufacturing defects on its 787 line, the email goes on to stress the importance of safety and quality on the production line to restore the health of the business.