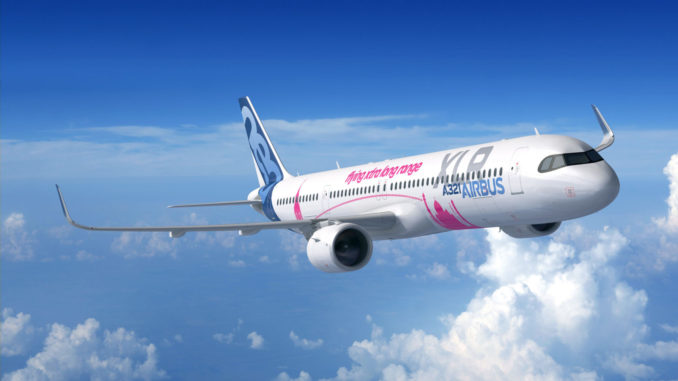 US Airframer Boeing has lodged safety concerns with the European Union Aviation Safety Agency (EASA) claiming that the extra fuel tank in Airbus' Extra Long-range (XLR) variant of its A321 single aisle airline.
In the submission Boeing claims the design and placement of the rear fuel tank "presents many potential hazards.".
The extra fuel storage on the XLR is located in the rear cargo bay and EASA has already said it would be imposing special conditions on the design to ensure passenger safety.
EASA would need to be satisfied that if the fuel tank was exposed to fire it would still provide enough time to evacuate the aircraft.
Boeing claims this poses a higher risk of fire or explosion in the event of a landing gear failure or runway excursion.
The concerns by Boeing are unusual but not without precedent, as the regulators will be certifying a system that could potentially be used across the industry.
Some critics have accused Boeing of trying to stifle a product it can't compete with its current range of single-aisle airlines, the 737 Max, which have only just started to re-enter service following a worldwide grounding after two fatal accidents.
The cause of both accidents was linked to a system Boeing added to the 737 Max designed to enhance safety but contained fatal flaws.
A spokesperson for Airbus said: "Public consultation is part-and-parcel of an aircraft development programme," adding that it would work closely with the regulators to address all concerns and ensure the safety of the airliner.