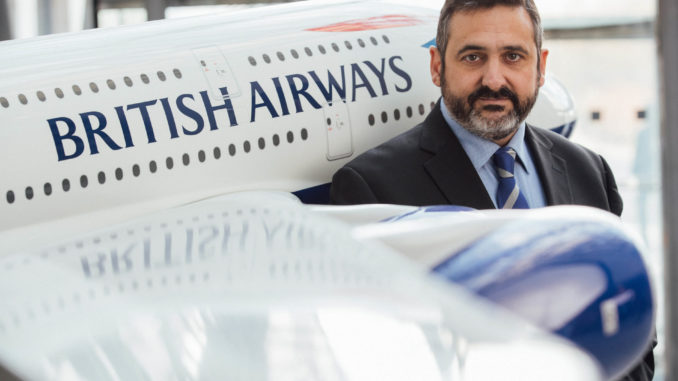 According to sources close to the airline, Friday is when British Airways Cabin Crew will find out whether they are being retained on new contracts prompting an upsurge in those taking voluntary redundancy.
British Airways plans to "fire and rehire" all of its staff, except Pilots which have already agreed a deal, and re-employ around 2/3rds on new contracts resulting in around 12,000 job losses.
Unite, the union representing the majority of Cabin Crew, Ground Staff and Engineers, has not been able to reach a deal with the airline and launched a campaign attacking the policy which it called the BA Betrayal.
The union threatened Industrial Action last week saying "The intention is to defend out [Sic] members by an escalation of moving towards industrial action with immediate effect" after talks seemingly broke down between the Airline and Union after Unite said the airline refused to budge from its original fire and rehire targets.
In a last-bid attempt to secure a deal, Unite leader Len McCluskey said that his members would accept the same deal as the pilots (a 20% pay cut for up to two years) if the airline offered it.
Mr McCluskey added: "The reality is that the pilots were never faced with the drastic 'fire and rehire' strategy that is being imposed on the overwhelming majority of the BA workforce.
"We have said all along that BA's boardroom had a wider agenda, which was to use this pandemic crisis to drive down the terms and conditions of crew and staff, with some losing over £20,000 from their salary, as part of a long-term ambition to reposition BA as a low-cost airline in all but name.
"The damage that this is doing to UK aviation and the distress this is causing the workforce are made worse by choices of the airline's bosses, choices that remind us all that it is not in the dire straits it claims. 
"The purchase of another airline, Air Europa, the assistance package to support the staff and operations of Iberia and Aer Lingus, and now this deal with the pilots all show that BA can take a longer-term view about the recovery of the business when it chooses to.
"Yet it has chosen to go to war with some of the lowest-paid and most dedicated staff it employs, causing widespread revulsion among MPs and customers, trashing the airline's brand and putting its access to lucrative slots at risk.
"BA is indulging in industrial thuggery. It should and could end this strife now."
"I say to Willie Walsh, put the deal that you have agreed with pilots to the rest of the staff, and in doing so join with us as together we find a constructive and fair way through this crisis."
Cabin Crew Members of the Worldwide and Euro fleet have already been offered voluntary redundancy, these staff are on older legacy contracts which are more expensive compared to those on Mixed fleet contracts and it appears that many have now been opting to take that as the Unite campaign has apparently stalled.
It remains to be seen whether Unite will ramp up the pressure ahead of the expected notifications later this week.