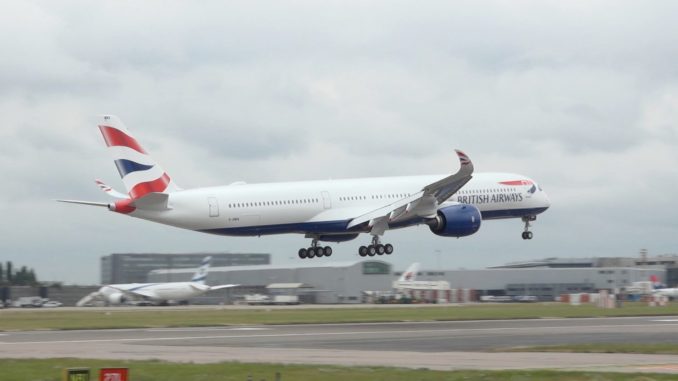 G-XWBA will initially operate from London to Madrid
British Airways (BA/BAW) has welcomed its first Airbus A350-100XWB into the fleet after its first aircraft arrived at Heathrow at the weekend.
G-XWBA is the first of 18 A350's for the airline, 4 of which will be delivered in 2019.
The aircraft is the first to introduce British Airways new 'Club Suite' cabin which features luxurious flat-bed seats in a 1-2-1 configuration.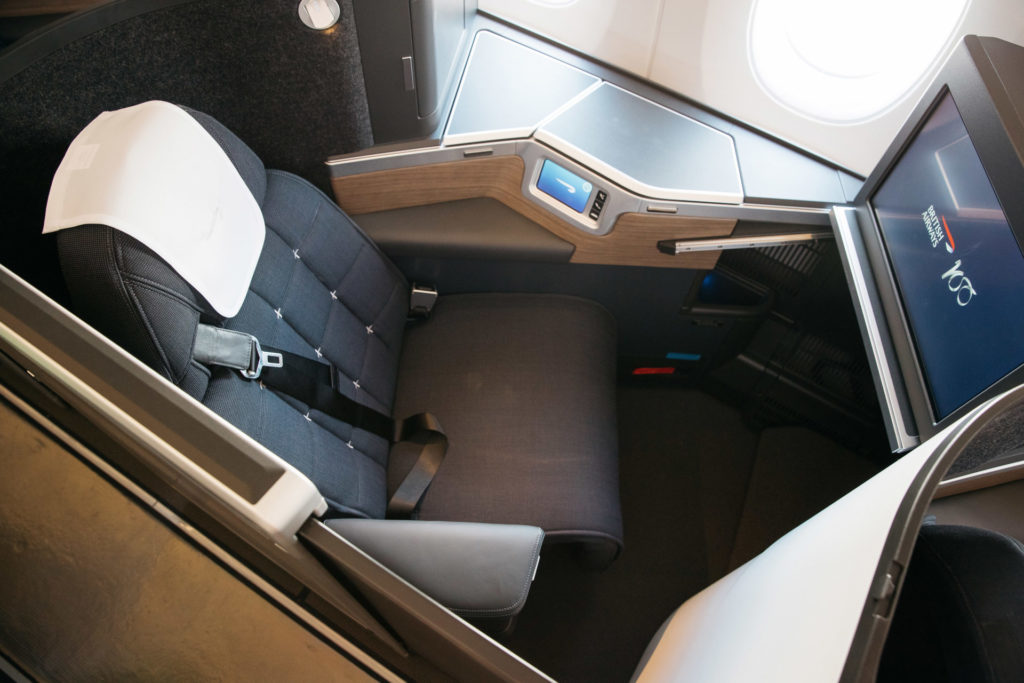 It also includes a vanity unit and mirror, WiFi, an 18.5-inch inflight entertainment screens, high definition gate-to-gate programming and PC/USB power points.
British Airways mapped out their new cabin in a spectacular laser display.
The new A350 is designed to promote a feeling of well-being, space and calm due to its reduced noise levels, high ceilings and ambient lighting. It also has higher levels of humidity and lower overall cabin pressure compared to previous airlines. The cabin altitude in the A350 is equivalent to 6,000 feet.
The wings for the Airbus A350XWB, like all Airbus commercial airliners, are made at Airbus Broughton in North Wales.
Watch how the British Airways A350-1000XWB was made.
As well as the new cabin, the A350XWB offers a 25% lower fuel burn compared to the previous aircraft in its class.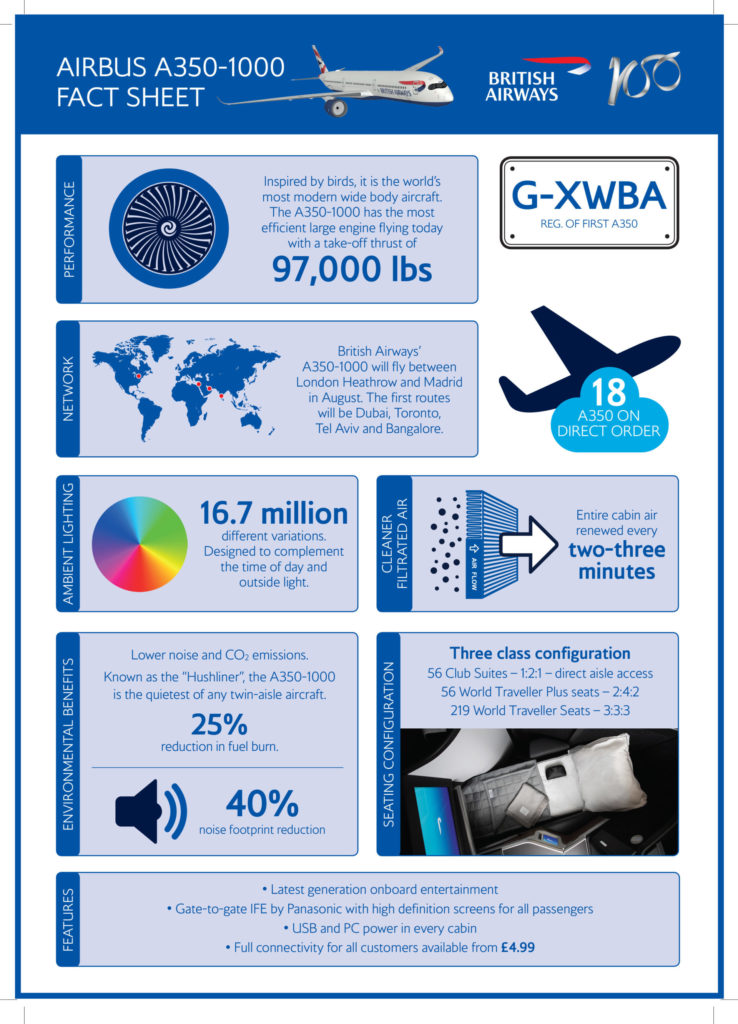 G-XWBA will now complete a phase of short-haul flying between London and Madrid before moving onto the London to Dubai route in September.
British Airways' Director of Brand and Customer Experience, Carolina Martinoli, said: "We are delighted to welcome the first of our A350s to the fleet. This aircraft marks a significant and exciting milestone in our £6.5 billion investment programme and is even more special as it comes with our new Club Suite. The A350 is a fantastic aircraft and an excellent showpiece for British engineering. Our customers are going to love the space, light and comfort on board."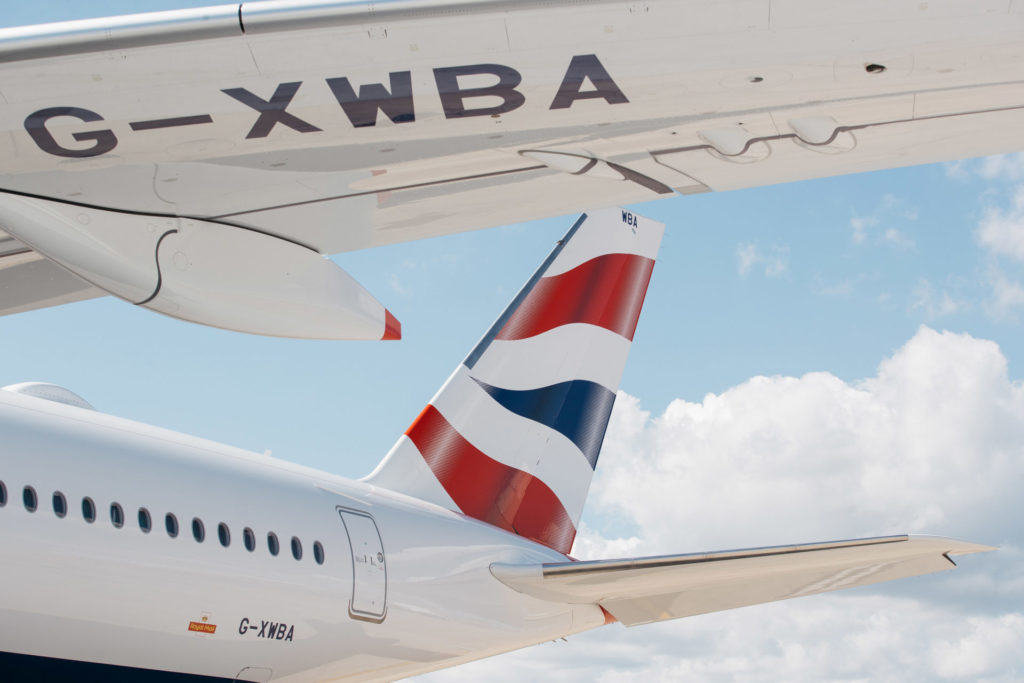 Other destinations that will be served by the A350 this year include Toronto, Tel Aviv and Bangalore.