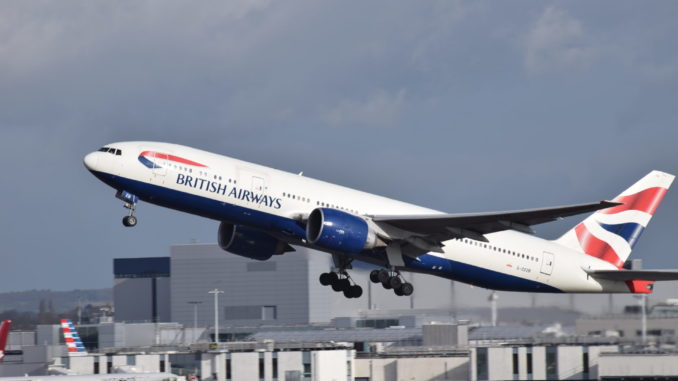 Boeing 777 seems to be particularly affected
British Airways is one of the airlines that will replace aircraft on routes to some US airports operated by a Boeing 777 with Airbus aircraft over fears that the type is affected by 5G radio signals.
The Federal Aviation Administration (FAA) has warned that interference from the 5G system, which is being rolled out in the US currently, could result in false altitude readings and Boeing has notified 777 operators that the popular widebody is susceptible.
Emirates, Japan Airlines, Air India and All Nippon have also cancelled some of their Boeing 777 flights to the US as a result of the potential safety risk.
Emirates, the largest operator of the Boeing 777, is changing aircraft on routes to Boston, Chicago, Dallas-Fort Worth, Houston, Miami, Newark, New Jersey, Orlando, Florida, San Francisco and Seattle.
Due to the nature of the interference, aircraft may be unable to rely on instrumentation in 5G enabled areas which would make low-visibility and poor weather landings impossible which may lead to weather-related delays and cancellations across the region.
According to one airline that operates Airbus aircraft to the US, the FAA has warned against using auto-land systems at airports in 5G areas regardless of the aircraft type.
Japan Airlines has said it will cancel planned flights operated by the Boeing 777 where they cannot be swapped to a Boeing 787.
US Transportation Secretary Pete Buttigieg said: "We recognize the economic importance of expanding 5G, and we appreciate the wireless companies working with us to protect the flying public and the country's supply chain. The complex U.S. airspace leads the world in safety because of our high standards for aviation, and we will maintain this commitment as wireless companies deploy 5G."
UK European airports are not affected in the same way as North America as 5G signals from US networks Verizon and AT&T are much stronger than those of UK and European networks.